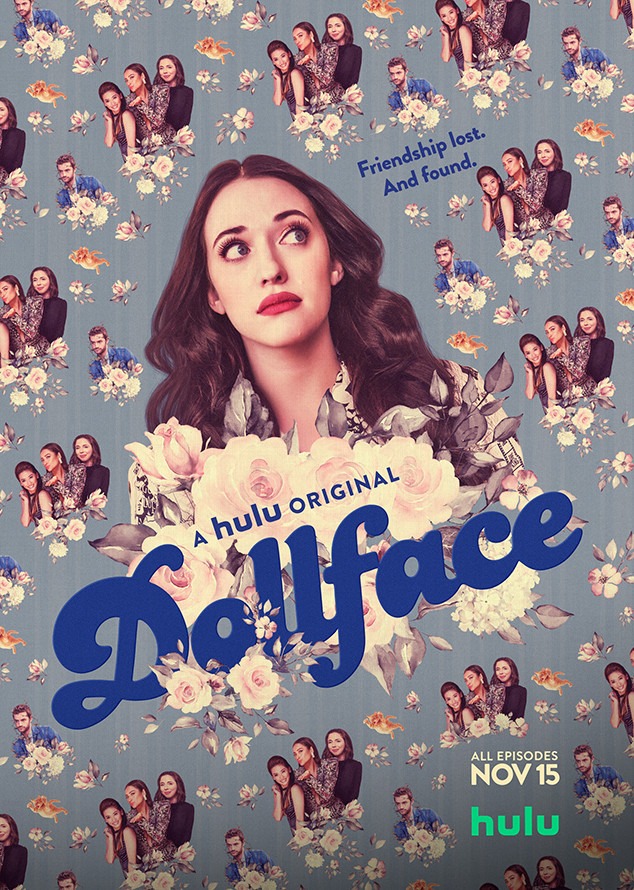 Hulu
With Dollface, Hulu's new comedy, a relatable web is woven with some surreal elements. The new series follows Jules (Kat Dennings), a young woman who lost herself to a relationship, and following the breakup she must deal with her own imagination in order to re-enter the world of women (literally and metaphorically) and friendship. E! News has your exclusive first look at the new full-length trailer below.
"I'm so excited for people to see this show because it's a really fun, feel-good, unique binge that might make you want to call a friend you haven't called in a while. That's what it's all about in the end," Dennings, who is also an executive producer, told E! in a statement.
See the exclusive key art here too.
The trailer, below, features Jules dealing with the aftermath of her breakup. "I don't know what to do now. My ex-boyfriend and I hung out every day for half a decade," she says. "And now things are getting weird."
Enter a bus, driven by a cat lady, to get Jules back in touch with her female friendships she left behind. There's also a scene with Jules learning her friendships expired, EMS coming after she accidentally likes her ex's new girlfriend's Instagram, standing trial for being a buzzkill and finding a man on a car lot.
Click play on the trailer above to get a real taste for the new comedy.
The series also stars Shay Mitchell, Brenda Song and Esther Povitsky. And you may recognize that cat lady's voice, that's Beth Grant of The Mindy Project and To Wong Foo Thanks For Everything, Julie Newmar fame. Jordan Weiss created the series and serves writer and executive producer. Margot Robbie is also on board as an executive producer. Ira Ungerleider is showrunner.
"Dollface is a love story about a group of friends. It's you and your best friend watching a romantic comedy about yourselves. That's why I'm so excited for the world to meet Jules, Madison, Stella, and Izzy. I hope they make you laugh, I hope they remind you of yourself, I hope they make you want to reach out to someone. The importance of friendship— that's what this show is about," Weiss said in a statement to E! News.
Dollface premieres with all episodes on Friday, Nov. 15 on Hulu.