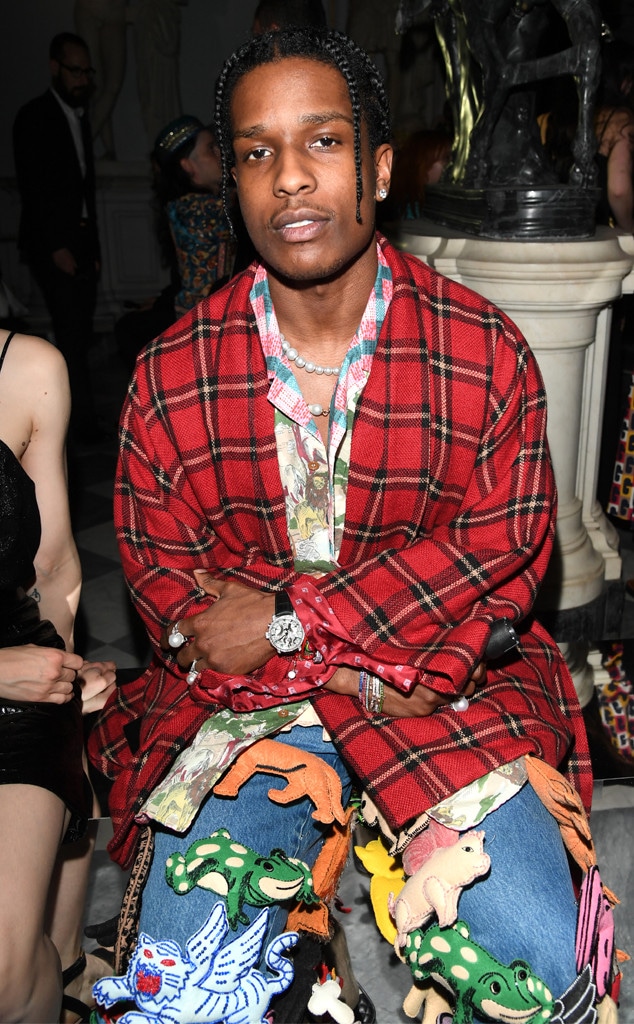 Daniele Venturelli/Daniele Venturelli/ Getty Images for Gucci
A$AP Rocky says he's a sex addict and has been "for some time."
The 31-year-old rapper opened up about the topic in a sneak peek at Thursday's episode of Untold Stories of Hip Hop.
"I was always a sex addict," the celebrity told interviewer Angie Martinez in a teaser obtained by TMZ.
When asked to clarify from what age, the artist replied, "like probably junior high."
"I was horny," the "F--kin Problems" star continued. "I aint even had no sperm in my testicles yet, but I literally just was horny."
After hearing his response, Martinez questioned his use of the words "sex addict."
"I've been a sex addict for some time, yeah," A$AP continued.
"Since then?" the Power 105.1 DJ asked.
"I presume so," he said. "These are things that people stay away from [and] they don't like to admit. I can't be embarrassed about it. I wear my heart on my sleeve. I don't do nothing that I'm not proud speaking of."
A$AP has always been open with his fans. During a 2018 interview with Esquire U.K., for instance, he said he had his first orgy when he was in seventh grade.
Fans can watch his full interview on We tv this Thursday.