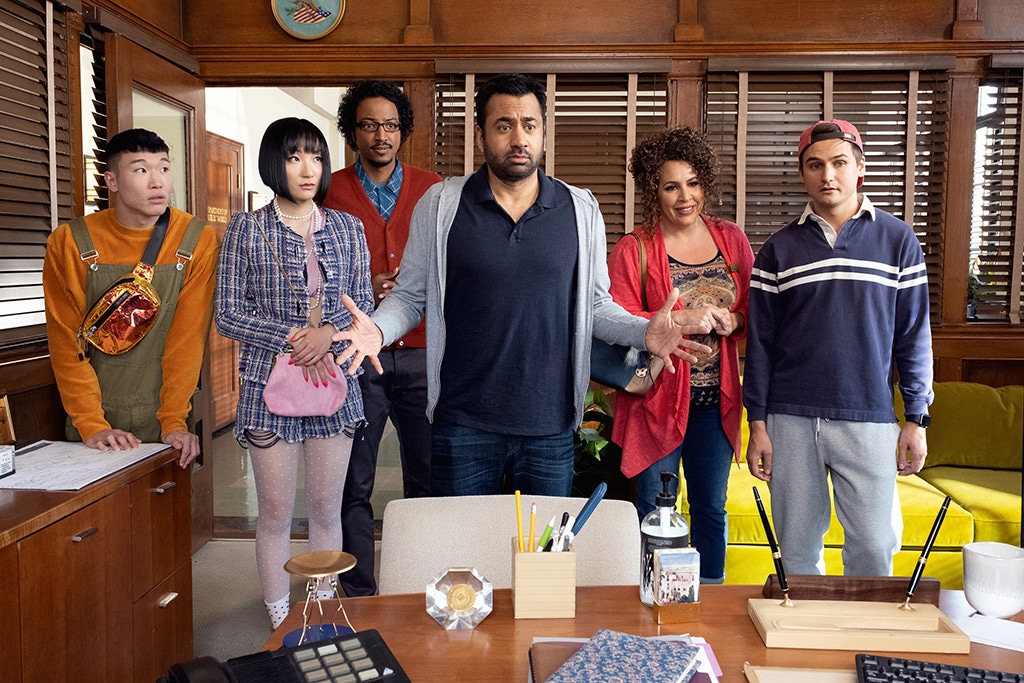 NBC
The first schedule change of the 2019 fall TV season is upon us.
NBC is moving Sunnyside, the Thursday-night comedy co-created by and starring Kal Penn, online following the Thursday, Oct. 17 episode. New episodes, including a recently ordered one, will be available to viewers online. In its place, NBC is starting the final season of Will & Grace on Thursday, Oct. 24 at 9:30 p.m.
Sunnyside stars Penn as Garrett Modi, a former city councilman who embarks on a redemption tour by helping immigrants pass their citizenship test. The series featured arguably the most diverse cast on television with Penn, Diana-Maria Riva, Joel Kim Booster, Kiran Deol, Poppy Liu, Moses Storm and Samba Schutte all as series regulars.
"I mean we wanted the cast to look like America because it's, it's a patriotic American comedy," Penn told E! News ahead of the show's debut.
Penn created the show with Matt Murray. Michael Schur of Parks and Recreation and The Good Place is also an executive producer on the series.
"Doing a show about immigration, you kind of have to, and we certainly didn't want to have like one specific story," Murray said. "I feel like there's a narrative that immigration is one thing. It's people coming in and you get a stamp and they just get to live here. There's so many different ways to go about it, and people coming from someone here from places and have so many different specific challenges that like I think we want to just present it as, it's not a monolith, it's a multifaceted thing."
On Twitter, Penn said the show will be shopped around. "Upped to an 11 episode order for digital while we shop this baby around! 11 funny, heartwarming patriotic episodes of the most diverse show on TV for ya. I love our INSANELY talented writers & cast & crew!" Penn tweeted.
Sunnyside was a bit ratings challenged. Including DVR playback, the show got about 2.7 million viewers for its Thursday, Sept. 26 premiere.
The final season of Will & Grace was originally planned for midseason. The new features guest stars Demi Lovato, Billie Lourd, Joel McHale, Ryan Phillippe and Gus Kenworthy and kicks off on Thursday, Oct. 24 at 9:30 p.m. on NBC. The remaining episodes of Sunnyside will drop every Thursday on the NBC app and site.
(E! and NBC are both part of the NBCUniversal family.)