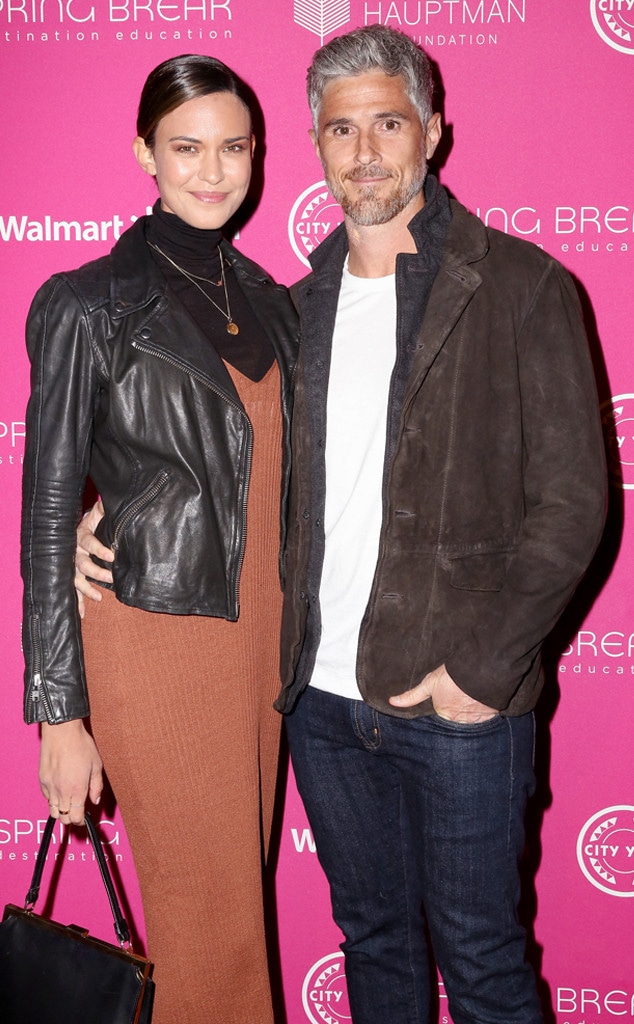 Rachel Murray/Getty Images for City Year Los Angeles
Odette Annable and Dave Annable are going their separate ways after 9-years of marriage.
In a statement to E! News the stars share, "It's with heavy hearts that we have come to the mutual decision to separate at this time."
"Our daughter is our primary concern and we remain committed to co-parenting her together," they add. "We ask that you please respect our family's privacy at this time." 
This month marked 9-years since the couple tied the knot in an outdoor ceremony in Ojai, Calif.. 200 of their friends and family gathered to see Odette walk down the aisle to The Beatles' "All You Need Is Love," before one of Dave's Brothers and Sisters cast mates made their union official. 
Five years later, Dave and Odette welcomed their daughter, Charlie Mae Annable. 
"Odette and I couldn't be happier to announce the arrival of the love of our lives. Welcome to the world Charlie Mae Annable. She was born September 7th, Labor Day. Team Annable did not get the memo that 'Labor Day' wasn't to be taken literally. Charlie is a holiday all on her own," the actor shared on Instagram. "Mom and baby are in great health, and dad hasn't stopped crying since. Shocker. Charlie is one lucky girl to have you as a mother @odetteannable. You are made from heaven. #proudhusband #proudpapa #lifehasawholenewmeaning" 
Over the years, the couple has kept fans up to date on their lives via their respective Instagrams, which drew more than a few fans. Their candid and funny anecdotes about married life, in addition to the cuter ones, made them a staple on everyone's Instagram feed. 
However, Dave decreased his presence on social media in June after revealing that he thinks Instagram was causing him to experience "depression and anxiety." He shared, "I'm saying goodbye to all of the vacations I'm not on, all of that time I've spent mindlessly scrolling, all of the anxiety that can come with follows/unfollows/likes and unfortunately SO much more. Don't forget, this is a strength not a weakness. It's about your own awareness. Still gonna follow the wifey to make sure she doesn't talk too much shit about me. Also, I heard she's gotta a really cute kid."
Dave no longer follows Odette and his last post with her was a throwback photo of them from her pregnancy. Meanwhile, Odette's was from a red carpet appearance in September.