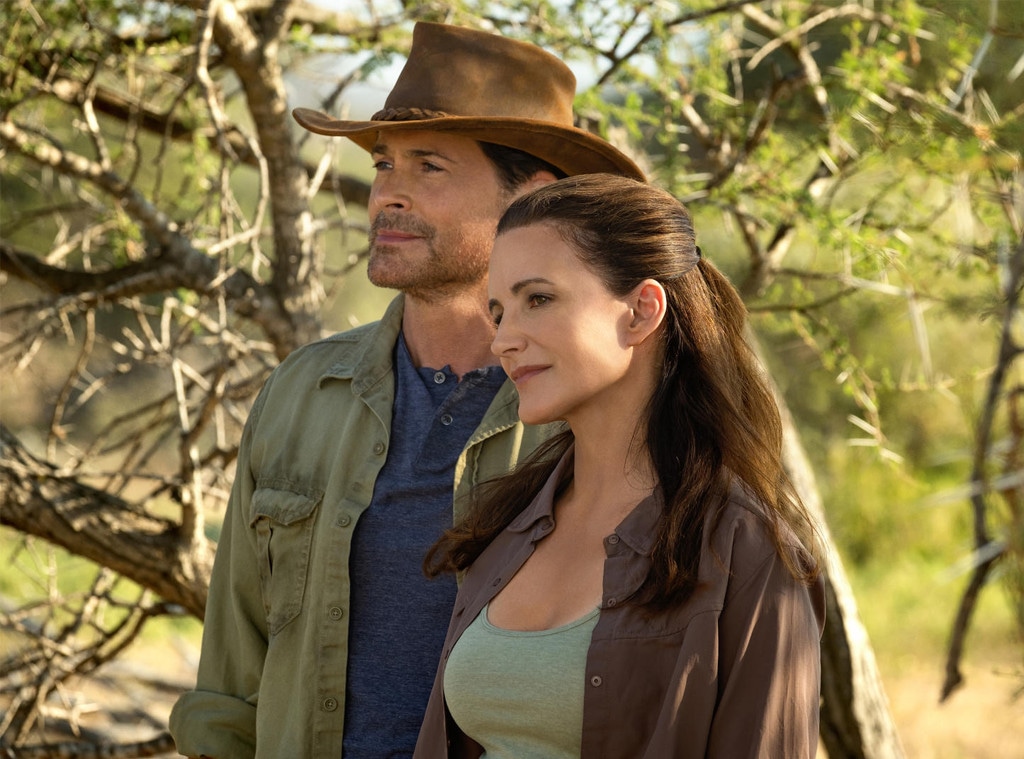 Netflix
It's a Christmas miracle! 
Get excited, because Netflix has finally announced all of their fun and festive holiday movies and specials to keep you entertained over those cold winter nights. In the last few years, the streaming service has been competing with Hallmark and Lifetime to bring you the fun Holiday content to entertain and delight, and this year is no different. 
It was only a few years ago when the streaming platform released A Christmas Prince, which delighted and baffled many viewers, but also solidified Netflix as a major source for all things Christmas. This year, they are bringing not only new movies and specials, but some of your favorite stars to the platform as well. 
Celebs like Rob Lowe, Kristin Davis and Vanessa Hudgens are all taking their talents to the small screen this year. 
The first film to be released is Holiday In the Wild starring Rob Lowe and Kristin Davis on a safari adventure. "Touching new film about a divorcée who embarks on a safari in Zambia where she rediscovers herself while working at a local elephant sanctuary," Netflix explained in their exclusive first-look at the film. 
Most fans will be excited to know that the third installment of A Christmas Prince titled Christmas Prince: The Royal Baby will be available on Dec. 5. This year's film will once again reunite our love birds as they prepare to welcome a new addition to their family. Rose McIver and Ben Lamb will reprise their role. 
That's not the only royal themed movie headed to your account this year! Vanessa Hudgens will also be starring in a new film dropping on Nov. 21 called The Knight Before Christmas. Vanessa will play a science teacher who falls in love with a medieval knight who has been transported to present-day by an evil sorceress. It's not East High, but we'll take it! 
Take a look at the list below to see when some of your new favorites will be dropping on the platform!  
Holiday In the Wild (11/1/19) 
Let It Snow (11/8/19)
Klaus (11/15/19)
The Knight Before Christmas (11/21/19)
Super Monsters Save Christmas (11/26/19)
True: Winter Wishes (11/26/19)
Holiday Rush (11/28/19) 
Merry Happy Whenever (11/28/19) 
Sugar Rush Christmas (11/29/19) 
Christmas Prince: The Royal Baby (12/5/19) 
Spirit Riding Free: The Spirit of Christmas (12/6/19)
A Family Reunion Christmas (12/9/19) 
Lost In Space: Season 2 (12/24/19) 
Merry Christmas and happy binge watching to all!