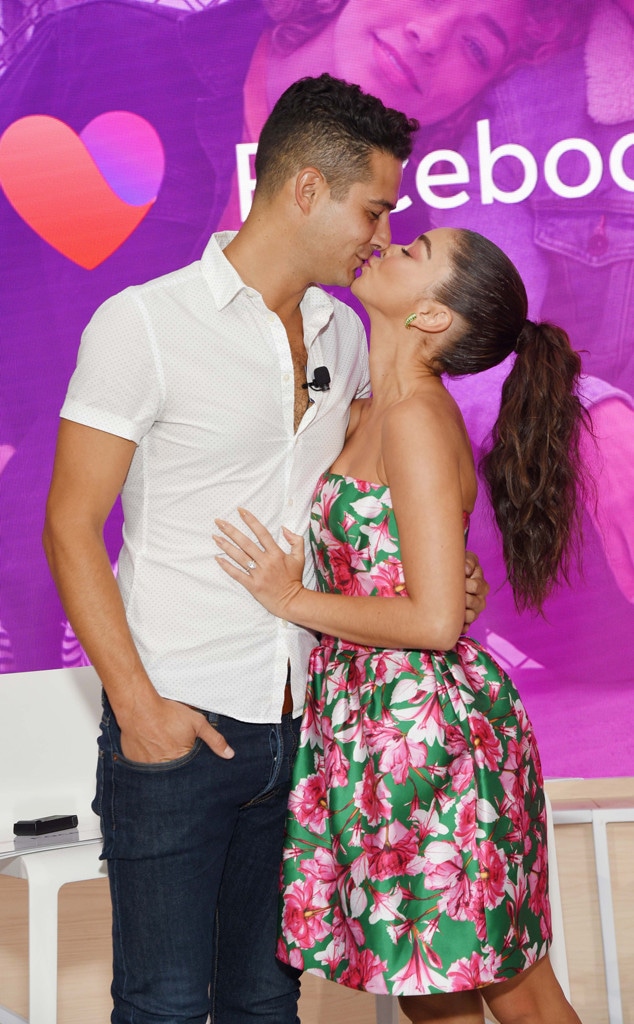 Michael Simon
Could Sarah Hyland and Wells Adams be any cuter?
The newly-engaged couple celebrated their second anniversary on Tuesday and showed the world how much they love each other with some adorable Instagram posts.
Adams chose one of their engagement photos for his post and recalled the moment when he realized that the Modern Family star was the one. The two can be seen in a sweet embrace and Hyland, of course, made sure to show off her stunning Lorraine Schwartz ring.
"I knew I was gonna marry her the 1st night I met her," the Bachelor Nation star wrote. "But I guess how anniversary's work, it's when you decide to become boyfriend/girlfriend. Whatever, I lost that battle. You're my person and I can't wait to drop this day as our anniversary and make a new one with all our friends watching, while they judge our wedding and eat and drink for free...buncha deadbeats. Happy anniversary @sarahhyland, I love you more. +1 anything you say."
For her part, Hyland posted two steamy pictures of the couple kissing during a concert. She also made an adorable Friends reference.
"Two years ago I asked when you were going to ask me to be your girlfriend. This summer you asked me to be your wife. If two years feels like a lifetime then I can't wait to spend my eternity with you. You're the calm to my storm. The sun to my moon. The Chandler to my Monica. I can't wait to marry you @wellsadams Happy two years baby #ToPlutoAndBack," she said.
Kevin Mazur/Fox/Getty Images for FOX
Hyland and Adams started dating back in 2017 and announced their engagement this past July.
While the duo has been keeping certain aspects of their wedding under wraps, Hyland has made it clear that she's already started looking for wedding dresses. She revealed that she's been "stalking" bridal accounts.
If her dress is anything like the gowns she wears on the red carpet, there's no doubt that Hyland will look incredible on her big day!