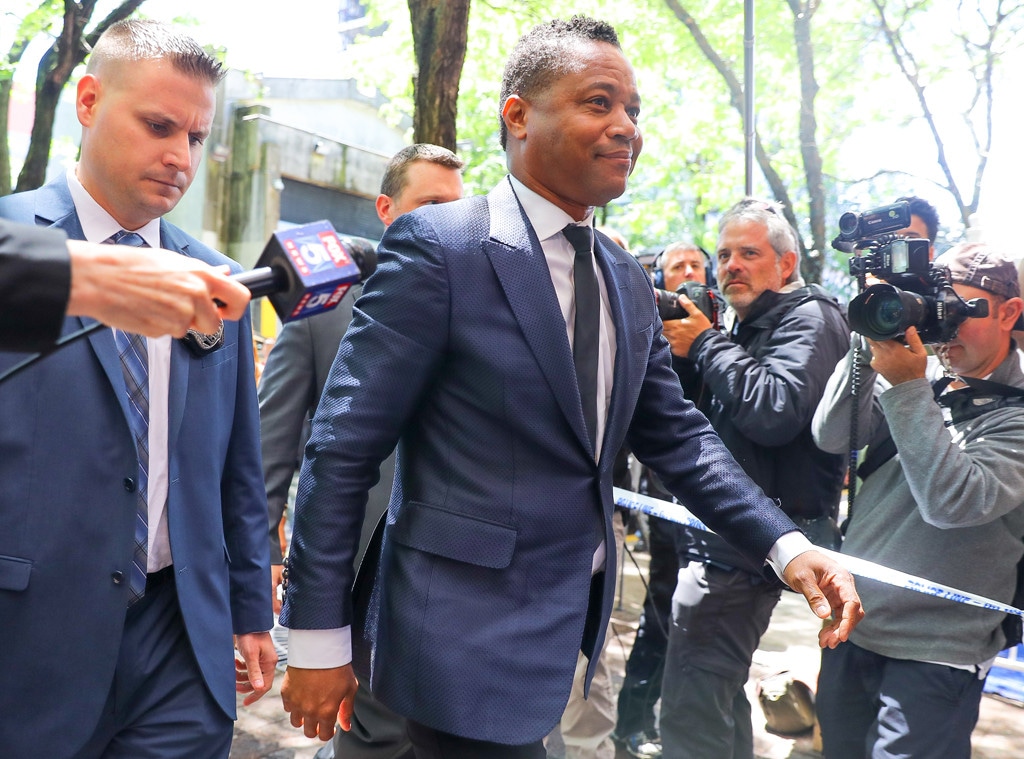 Felipe Ramales / SplashNews.com
Cuba Gooding Jr. is maintaining his innocence.
On Tuesday morning, the actor appeared before a judge in New York City where he learned that he is facing two additional counts of forcible touching. 
"Today, the defendant was arraigned," the Manhattan's DA's office confirmed to E! News. "He pleaded not guilty to the charges."
According to court documents obtained by E! News, the Hollywood actor has been indicted on four misdemeanor counts involving two women on separate occasions. Prosecutors also say they are planning to introduce evidence at trial of 12 additional complainants, known as Molineux witnesses, because he is not charged in their cases.
E! News has reached out to Cuba's attorney for comment on today's arraignment.
The actor's lawyer told reporters outside of court that he is "shocked, outraged and absolutely dumbfounded" by the new allegations. Cuba's attorney also said the charges "are incredulous."
Frederick M. Brown/Getty Images
Back in June, Cuba turned himself into the Special Victims Unit in Manhattan to be potentially booked on a charge of forcible touching. The star was accused of being "extremely intoxicated" and grabbing a woman's breasts at the Magic Hour Rooftop Bar and Lounge in New York.
At the time, a source close to the case told E! News that "it is believed there is surveillance that will exonerate him." Cuba would plead not guilty on June 13. 
His attorney also filed a motion to dismiss the misdemeanor complaint, citing lack of evidence and three eyewitnesses who dispute the accuser's claims. A judge ultimately rejected his request to have the case thrown out.
"We are so surprised that this case is going forward and it is only indicative of the hysteria and unusual environment and climate that exists today," Cuba's attorney shared via ABC7 New York today. "To such an extent that a commonplace gesture is now perceived to be inappropriate."
As for the new charges announced today, court documents state the incident allegedly occurred on October 24, 2018 when Cuba allegedly "forcibly touched the sexual and other intimate parts of an individual." Cuba denies the claims. 
The actor's next court date is December 13 in New York City.