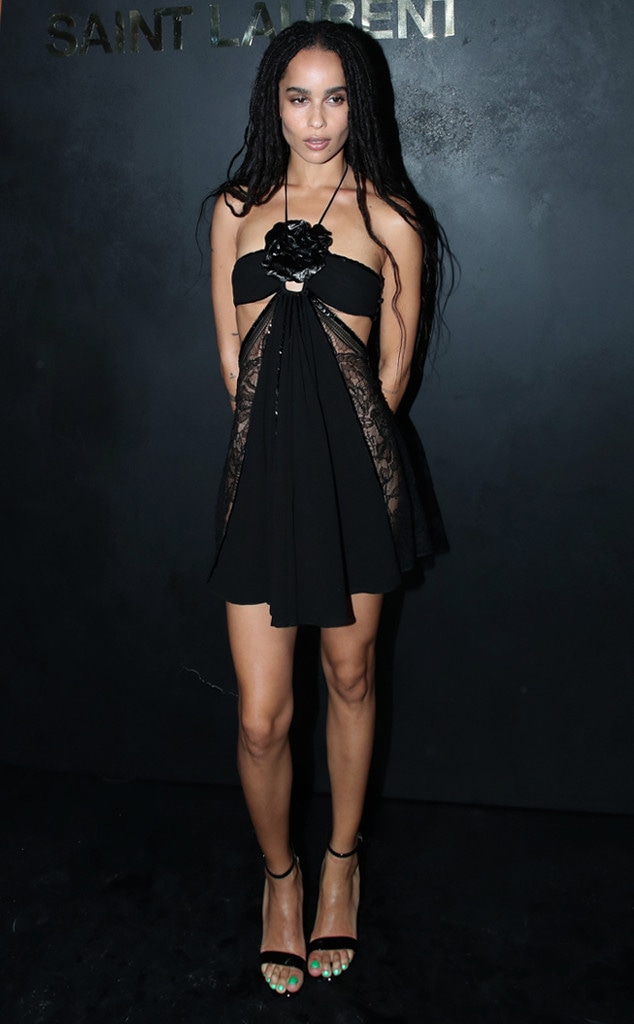 Bertrand Rindoff Petroff/Getty Images
This news couldn't be more purr-fect!
Zoë Kravitz is stepping into the iconic shoes of Selina Kyle (aka Catwoman) for Matt Reeves' upcoming The Batman film, E! News has learned. That's right, the Big Little Lies actress is set to play the famous feline antihero and will star alongside Robert Pattinson, who was cast as Bruce Wayne and the Caped Crusader earlier this year.
Zoe seemingly commented on the news after Jason Mamoa shared the announcement on Instagram. "I'm so proud of u zozo bear. On and off screen OHANA. DC WB ohana Lola and Wolfies big sister is CAT WOMAN," he wrote. "Unbelievable so freaking stoked. Your going to have so much fun Aloha P bear."
She responded, "LOVE YOU PAPABEAR! love that aquaman and catwomen spend the holidays together from now on."
It's unclear if Reeves' version of Catwoman will be Batman's love interest, a plot that's happened many times in the past. As of now, the 33-year-old actor and High Fidelity actress are the only two stars attached to the Warner Bros. project. While there aren't many details surrounding the upcoming movie, Variety reports that filming could start later this year or in early 2020.
Along with Kravitz, many famous celebrities have slipped into the villain's iconic leather suit, including Eartha Kitt, Halle Berry, Michelle Pfeiffer and Anne Hathaway. To see who's played Catwoman in movies and television, keep scrolling through our gallery below!
The upcoming superhero film starring Pattinson and Kravitz is expected to hit theaters on June 25, 2021.