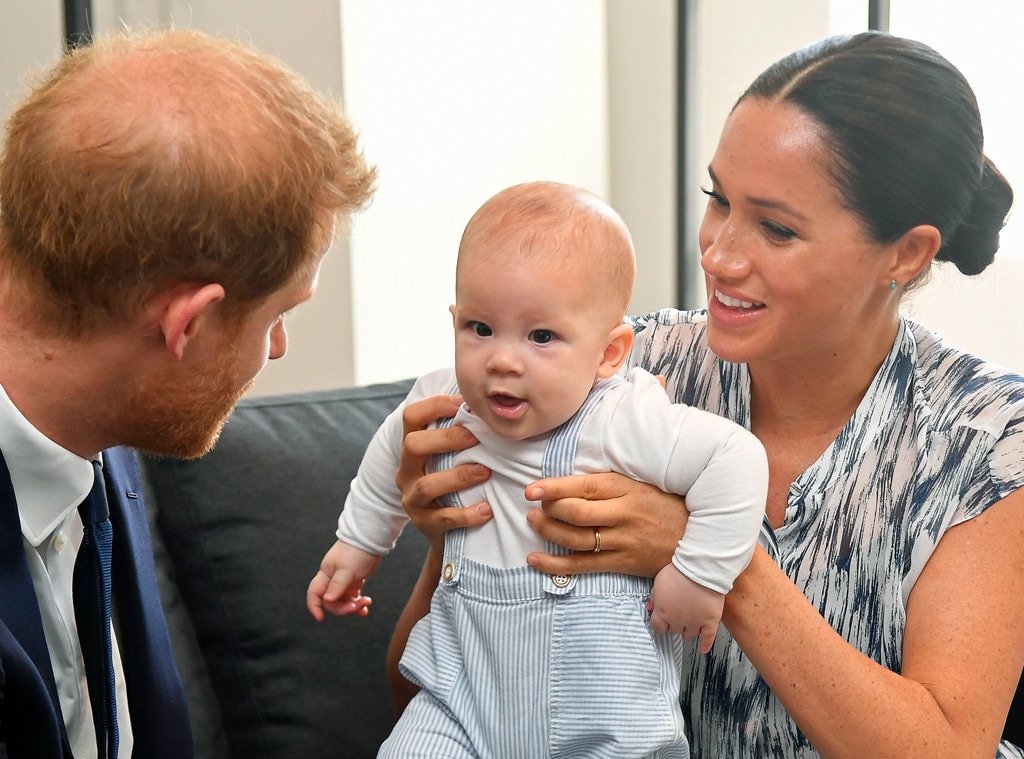 Shutterstock
Meghan Markle and Prince Harry are giving royal fans a behind-the-scenes look at their time in Africa.
In late September, the Duke and Duchess of Sussex kicked off their 10-day tour of Africa alongside their son, Archie Harrison. During the tour, the royal parents introduced baby Archie to Archbishop Desmond Tutu and his daughter Thandeka Tutu-Gxashe. While that sweet meeting was captured by cameras and broadcast around the world, we're now getting to see more private moments with the family during their tour, thanks to a new documentary.
This Sunday, the UK's ITV network is set to air Harry & Meghan: An African Journey. In the documentary, the Duke and Duchess of Sussex talk to journalist Tom Bradby about the causes close to their hearts, as well as life as modern royals. A just-released preview clip from the documentary shows viewers what they can expect from the documentary, including one adorable moment when Meghan kisses baby Archie's head.
"It was a journey, but not always the one I was expecting," Tom Bradby says in the sneak peek clip. "The story of their time in Africa was of passion for their work, private happiness, but also a world of pressure and pain behind the brave faces."
It was during the couple's tour of Africa that Harry released a powerful statement against the British tabloid press over their "ruthless" campaign against Meghan.
"Unfortunately, my wife has become one of the latest victims of a British tabloid press that wages campaigns against individuals with no thought to the consequences – a ruthless campaign that has escalated over the past year, throughout her pregnancy and while raising our newborn son," Harry's statement read. "There is a human cost to this relentless propaganda, specifically when it is knowingly false and malicious, and though we have continued to put on a brave face – as so many of you can relate to – I cannot begin to describe how painful it has been."
It was also confirmed that the royals are taking legal action against The Mail on Sunday over the publishing of a private letter written by Meghan. Days later, it was revealed that the Duke of Sussex is set to sue the owners of the Sun and the Daily Mirror over alleged phone hacking claims.
Harry & Meghan: An African Journey will air this Sunday, Oct. 20, at 9 p.m. on ITV.