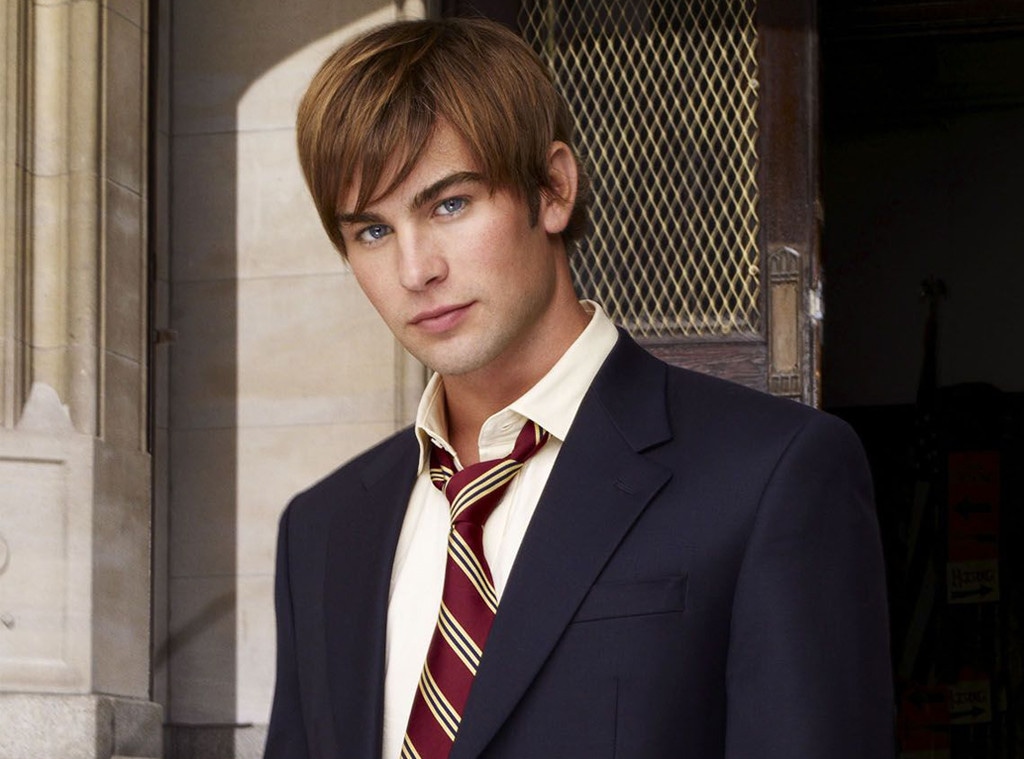 The CW
Spotted: Nate Archibald going from zaddy to daddy? Not quite, but Chace Crawford is more than open to returning to the world of Gossip Girl for the new HBO Max series.
"I'd play a dad now, I guess!" Crawford joked to EW when asked if he'd be Nate or a new character. "No, I have no idea. I just love Josh and Stephanie and if they wanted me to come and do anything it would be hard to say no."
The new Gossip Girl is set in the same world of the original CW series Crawford starred in alongside Blake Lively, Leighton Meester, Ed Westwick and Penn Badgley. As of now, there have been no official announcements about any cast members returning, in fact the tone of it is still coming together.
"[Showrunner Josh Safran] loves twists and turns. I don't think it's going to be a meditative version of Gossip Girl. It's not a tone poem. If it's more explicit, that's something that we've talked about and haven't really come up with a solid take on," executive producer Stephanie Savage told THR. "Like, can they swear? Maybe there will be some nudity. We haven't really figured it out."
After the series announcement, Josh Schwartz told press they weren't going to be gratuitous just for the sake of it.
"Luckily, we're now airing post-Euphoria, so anything we do will seem tame in comparison I don't think will be that controversial," Schwartz said while promoting Nancy Drew.
In his interview with EW, Crawford also cited Euphoria as a boundary-pushing show. "You can do more, especially at a place like HBO Max. Look at a show like Euphoria — they're redefining what a high school drama or what kids go through these days means. I'm sure this is going to be a fresh take and Josh and Stephanie are incredible. They're going to make it great. There's still a demand for it — people are always asking if I'd go back and do more. Hats off to them. I think it's a good idea," he said.
The original series ended with a time jump, which could provide the writers and possible returning actors "a lot of fun," Savage said at the 2019 Television Critics Association press tour.
"I mean, the door is open. We reached out to everybody's reps and to let them know about the show. And obviously we love working with that cast," Schwartz said. "If they feel like after six seasons, they feel they played those parts, and they were happy to move on, we respect that. And if they want to come hang with us again, we'd love to have them."
The new Gossip Girl was officially announced in July 2019. The series has a 10-episode first season order and picks up eight years after the original Gossip Girl blog (run by Dan Humphrey) went dark. Now, a new generation of private school kids find themselves under the watchful eye of GG, and the series will "address just how much social media — and the landscape of New York itself — has changed in the intervening years."
No premiere date for Gossip Girl has been announced.