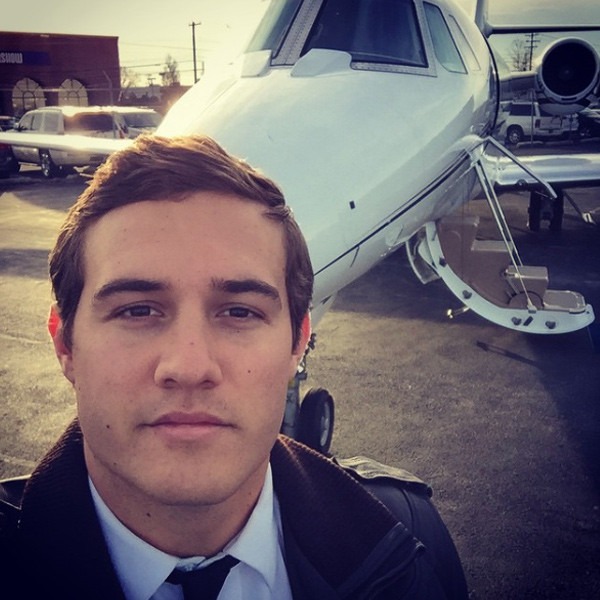 Instagram
The show must go on!
It's certainly the case for Peter Weber who is trying his best to find love during his season of The Bachelor.
Less than a week after news broke that the show's lead suffered a fall and had to be hospitalized, E! News is learning news details about how the reality star is coping.
"Peter got his stitches out over the weekend prior to filming in Chile," a source revealed to us. "He's been wearing lots of hats to cover the bandaged area."
A rose ceremony with a baseball cap?! Quite a dramatic moment in Bachelor Nation, wouldn't you say Chris Harrison?
All jokes aside, Peter suffered some serious injuries that required professional care. According to Us Weekly, Peter was holding two cocktail glasses when he accidentally tripped and "split open his face."
According to reports, he had to receive 22 stitches. Ultimately, he was released from the hospital and the injury did not impact the show's schedule.
"There's been some wild claims and rumors about Peter today. Peter suffered a freak accident. He got a cut on his head, he did get stitches but he's 100% OK and production is already back underway," Chris assured fans on Instagram. "He's still the dashing, handsome pilot we've all dreamed of."
As fans prepare for season 24 of The Bachelor, ABC has already generously shared details of the contestants fighting for Peter's heart.
And for those who may not be proud Bachelor Nation members—yet—we're happy to explain what makes Peter so special.
Fans first met the pilot on Hannah Brown's season of The Bachelorette where he finished as the second runner-up. He received plenty of buzz after enjoying the fantasy suite, aka the windmill, where he had sex with Hannah four times.
The Bachelor returns in January 2020 to ABC.