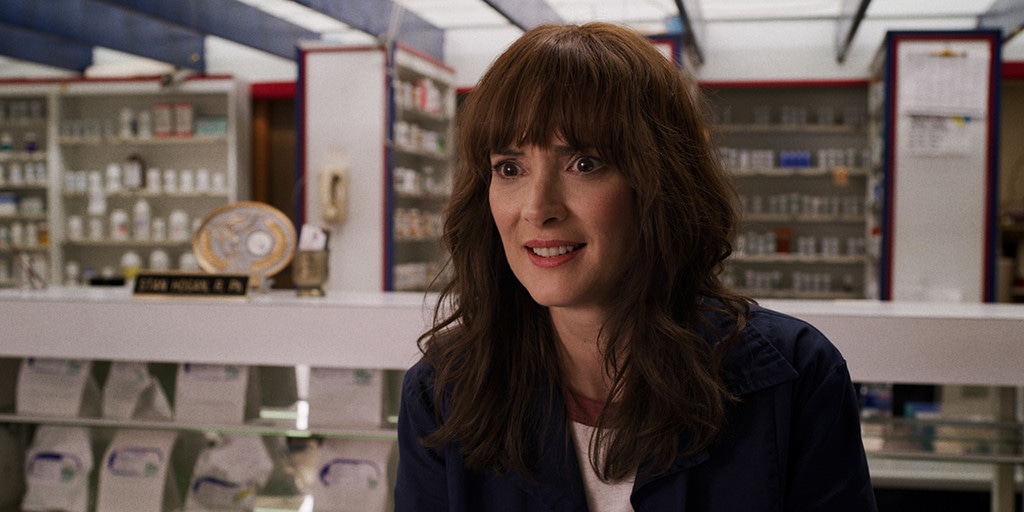 Netflix
Not a lot is known about Stranger Things season four aside from the fact that it's happening.
Even David Harbour said he's unsure of what's going on with his character Hopper, who, and this is a spoiler warning, seemingly perished at the end of season three. Harbour addressed his character's fate on Late Night with Seth Meyers and on Saturday Night Live, but it still remains a mystery. Now, aside from the fact that some of the action will take place outside of the seemingly cursed Hawkins, Indiana, the Stranger Things writers room Twitter account revealed five movies the team talked about that somehow relate to the upcoming season.
The movies?
The Peanut Butter Solution: This flick came out in 1985 and followed a young boy who sees a bunch of ghosts of the homeless and subsequently loses his hair from "The Fright." The ghosts then helped him grow back his hair with a recipe including peanut butter…but he overdid it and his hair wouldn't stop growing.
The Fisher King: Robin Williams and Jeff Bridges starred in this 1991 dramedy about a radio host who became suicidal after some of his on-air comments prompt a caller to commit a mass murder-suicide at a restaurant. Jack eventually met Parry, a homeless man who claimed to be on a mission to find the Holy Grail. Together, they embark on a journey with quite a few twists and turns, and redemption.
Bill and Ted's Bogus Journey: The 1991 sequel to Bill and Ted's Excellent Adventure included time travel, robots and a trip to hell.
You've Got Mail: Meg Ryan and Tom Hanks starred in this beloved romantic comedy about a book shop owner and her digital pen pal who might just be more than a pal…and who also just so happens to be the man responsible for putting her little bookstore out of business.
Ordinary People: This 1980 drama followed a family dealing with the accidental death of a son and the attempted suicide of another.
So…what the heck do these have to do with Stranger Things season four? Both The Peanut Butter Solution and Bill and Ted's Bogus Journey involve supernatural elements, including ghosts and, uh, the devil. Bill and Ted's and Fisher King involve buddy movie elements. Ordinary People tackles survivor's guilt, which could be a plotline for Joyce (Winona Ryder) and even Eleven (Millie Bobby Brown) after what happened to Hopper. After defeating the big monster at the end of season three, Eleven is now powerless. So, could she be searching for a way to get them back a la Peanut Butter Solution and hair?
Meanwhile, You've Got Mail…that is the big mystery. Mysterious communications? Some secret romance coming? Will Steve (Joe Keery) strike up a romance with somebody at the video store…who will eventually put him out of business? We'll have to wait and see.
"We are absolutely thrilled to continue our relationship with Netflix. Ted Sarandos, Cindy Holland, Brian Wright, and Matt Thunell took a huge chance on us and our show—and forever changed our lives. From our first pitch meeting to the release of Stranger Things 3, the entire team at Netflix has been nothing short of sensational, providing us with the kind of support, guidance, and creative freedom we always dreamed about," the Duffer Brothers said in a joint statement when the renewal and their new Netflix deal was announced. "We can't wait to tell many more stories together—beginning, of course, with a return trip to Hawkins!"
Stranger Things season four doesn't have a premiere date.