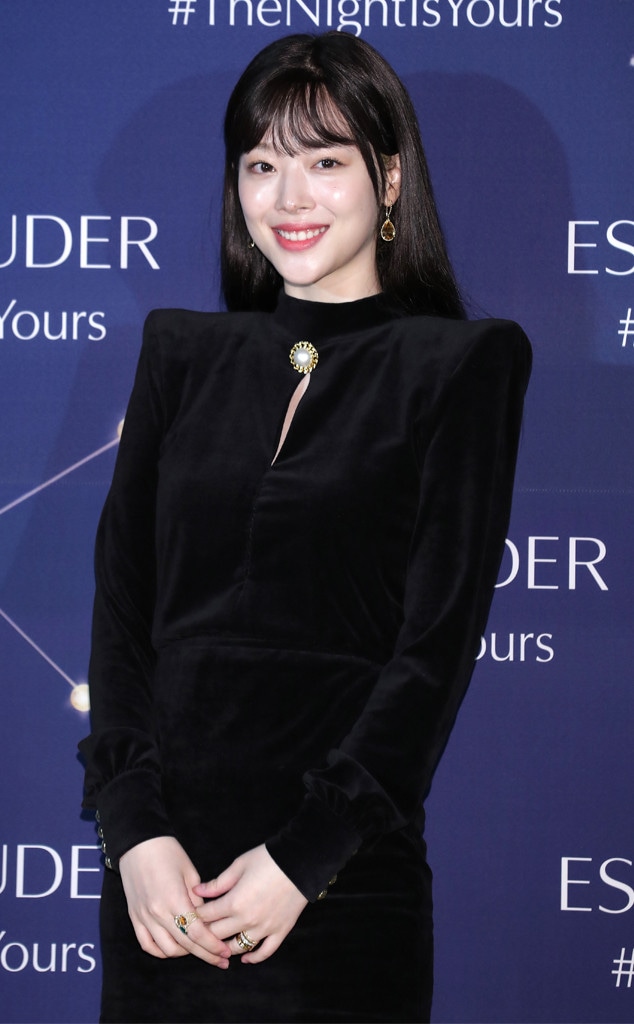 Han Myung-Gu/WireImage
The K-Pop world is in mourning.
South Korean police have confirmed that former f(x) singer Sulli has died at the age of 25. While further investigations are underway, her talent agency SM Entertainment addressed the tragic news.
"We are sorry to tell everyone the sorrowful and sad news," reads the statement. "Sulli has left us. We cannot believe the situation and we are simply in a state of grief."
"Please refrain from spreading speculative articles or rumors in respect of the bereaved's family who are saddened by the sudden tragedy," the message continues. "We express our deepest condolences to the deceased, who went on their final path."
According to reports, her manager went over to her residence at around 3:20 p.m local time on Monday after not being able to contact the superstar. It was then that Sulli—born Choi Jin-Ri—was found unconscious.
"It seems that Choi Jin-Ri was living alone at the house," a police official said to local press, "It looks like she ended her life but we will investigate, open to all possibilities."
Throughout her career, the singer-actress struggled with online abuse. More recently, on an episode of Reply Night, she admitted she may appear happy on the outside but she was simply "lying" to everyone.
"My life is actually empty, so I feel like I'm lying to everyone by pretending to be happy on the outside," she confessed. "I asked around a lot for advice. They told me, 'Everyone has a dark side in their lives but they live pretending that they don't. Don't think of it as weird.'"
Our thoughts are with her friends and family during this difficult time.
If you or someone you know needs help, please call the National Suicide Prevention Lifeline at 1-800-273-TALK (8255).