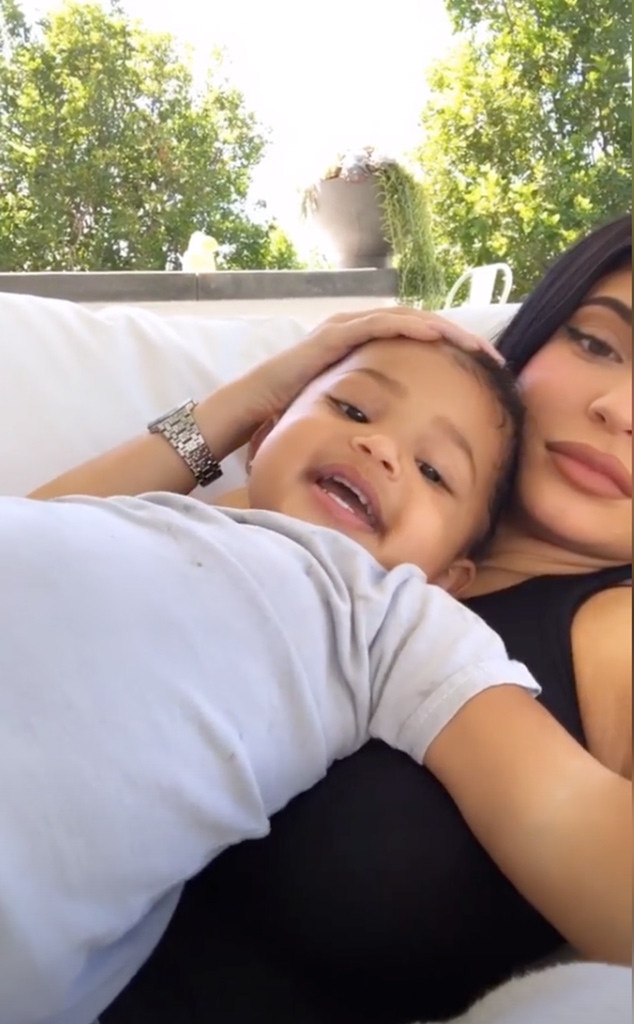 Instagram / Kylie Jenner
Kylie Jenner is essentially giving a go-to guide on how to be a millionaire mommy on her latest Instagram Stories.
Thanks to her daughter, Stormi Webster's, latest appearance on her YouTube video, the mom is fielding a ton of questions about motherhood, which is frankly no wonder considering the 1-year-old truly stole the show and our hearts along with it.
Chief among the questions is how Kylie is raising Stormi to be such an eloquent speaker when she has yet to turn two. To Kylie, the answer is rather simple: "I talk to her like an adult & explain everything to her!! Even when she was too young to talk. They are little sponges. Also flash cards!!"
While Kylie seems to have an educational plan all set out for Stormi, there doesn't seem to be any plans to welcome baby no. 2 in the near future. "I can't wait to have more babies," the 22-year-old explains. "But not ready just yet."
When she's ready to become pregnant again the mom will no doubt love the experience. She says there's "nothing more special than feeling your baby move and grow."
The star also reveals that she nearly named Stormi Rose and that she still "love[s]" that name, but she likely won't name another daughter that, as she's previously mentioned.
Fans also inquired about how she got back into shape following her pregnancy, which Kylie answers with total honesty. "I snapped back pretty fast but it was never the same and still isn't! Once I accepted the change my confidence came back. It just takes time," the billionaire explains. 
Fitness, motherhood, coming up with baby names... what can't Kylie do?
Keeping Up With the Kardashians returns this September, only on E!