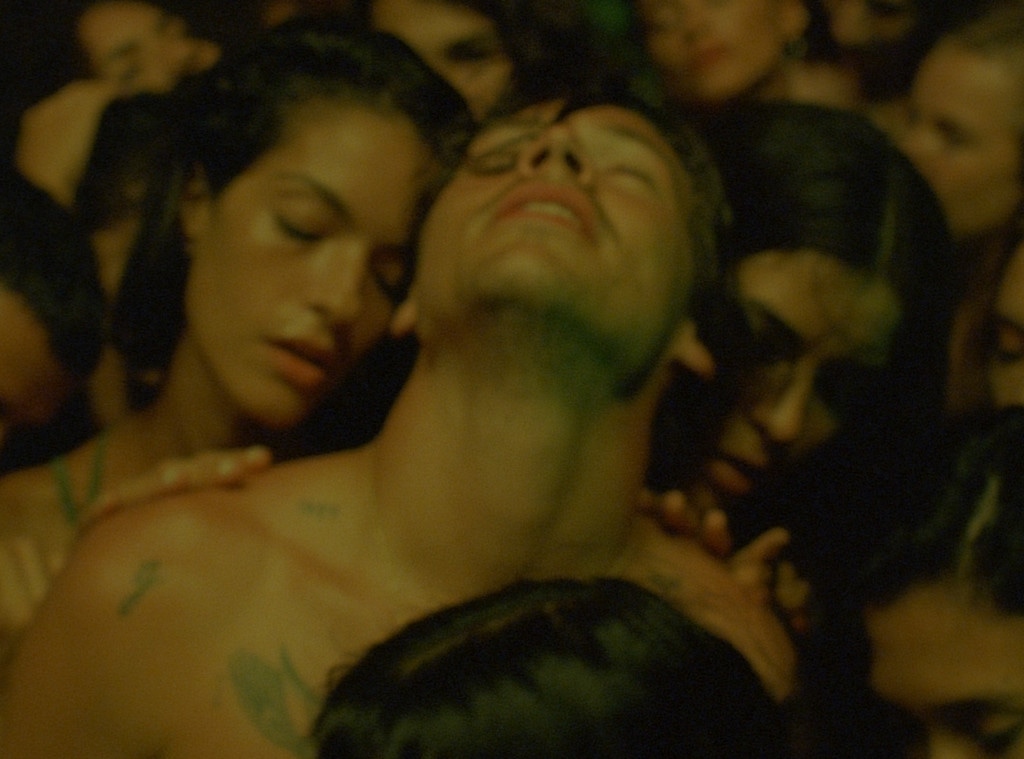 Sony Music
Good morning to Harry Styles and Harry Styles only.
The rockstar released new music for the first time in two years on Friday, #blessing the world with "Lights Up." Along with the new song, the former One Direction boy bander also dropped a steamy music video, which finds him in a sea of sensual, dancing people who just can't take their hands off each other. 
"All the lights couldn't put out the dark / Runnin' through my heart," the shirtless and oiled up singer belts out. "Lights up and they know who you are / Know who you are / Do you know who you are?"
The lyrics, co-written by Styles, Kid Harpoon and Tyler Johnson, seem to be all about questioning life as you work toward self-discovery. "What do you mean?" he croons. "I'm sorry by the way, I'm never coming around. It'd be so sweet if things just stayed the same."
Throughout the three-minute clip—which was filmed in Mexico—Styles can be seen brooding and having an emotional struggle in a room alone. Elsewhere, he's standing in a body of water, floating midair and riding on the back of a motorcycle. As he sings, "I'm never coming back down."
In an impressive feat, the music video pulled in nearly 2.6 million views in its first six hours. Yup, Harry Styles is back, and the world is here for it.
Ahead of the song's release, he commemorated World Mental Health Day with a compliment-generator which, unbeknownst to his fans at the time, was named after a "Lights Up" song lyric.
And, of course, "Lights Up" lives up to its promise. Back in August, Styles told Rolling Stone that his new music would be "all about having sex and feeling sad."
And we definitely get those vibes. See for yourself in the video above!