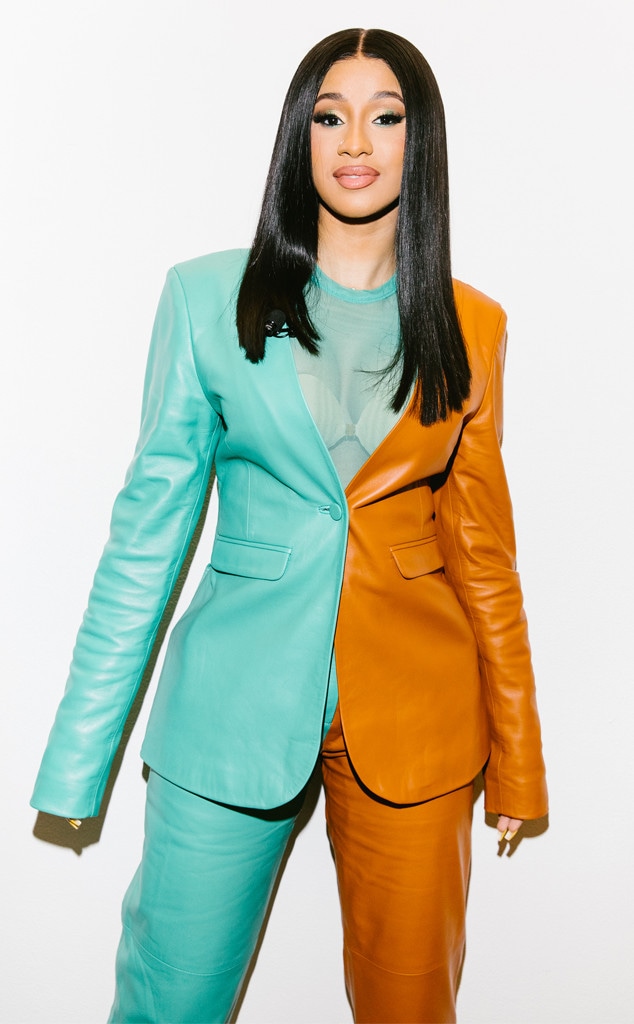 Corey Tenold
Cardi B is at the top of her game, and she knows it. 
The hip-hop superstar discussed "finally" gaining acceptance from the fashion world, among other hot topics, during Vogue's Forces of Fashion Summit in New York City on Thursday. Cardi, who celebrates her 27th birthday tomorrow, even credited iconic Disney Channel character Lizzie McGuire for being the inspiration behind how she celebrates accomplishment after accomplishment. 
"I've worked so hard to be able to get to these shows," she shared, referencing her many spectacular appearances at Paris Fashion Week. "When it comes to the fashion industry, they don't care if you've got number one hits, all the awards, if you just ain't stylin' right, they just ain't gonna invite you to their shows, they just don't care. You've got to be into it and you've got to have a sense of style."
Cardi said she's spent "years" trying to prove her status as a fashionista, adding that she's "finally" found success. 
As she described, "Has anyone seen that Hillary Duff movie [The Lizzie McGuire Movie]? There's a song in it that anytime I go to an event that I've always wanted to go to, I always play it in my head. It goes, 'Hey now, hey now, this is what dreams are made of.'"
(If only Paulo could see Lizzie now!)
"That's how I feel every single time that I get invited to these fashion events because we work our ass off, we make sure everything is on point from the amount of cleavage is shown to the way that clothing is tailored," Cardi continued. 
Watch:
Offset & Baby Kulture's Cutest Father-Daughter Moments
The "Press" rapper is already passing her passion for fashion off to her and husband Offset's baby girl, 1-year-old Kulture. 
Cardi called styling her daughter a "new hobby," explaining, "I'm just doing it with her stuff, and I'm just waiting for these fur coats to come in. I'm going to be styling, but yeah it's so fun. It's like dressing a doll all over again."
Another example Cardi wants to set for Kulture? Gratitude over attitude. 
"I will always keep my daughter humble," the Grammy winner remarked. "She's still going to the Bronx, she's still going to Washington Heights, she's going to my grandmother's house. I'm always going to tell her to not brag about the things she has because some of her friends, cousins, and family members, they don't have."
And speaking of motherhood, fellow Forces of Fashion Summit attendee Cindy Crawford also delved into raising daughter Kaia Gerber during their own panel discussion. Check out those can't-miss details here.