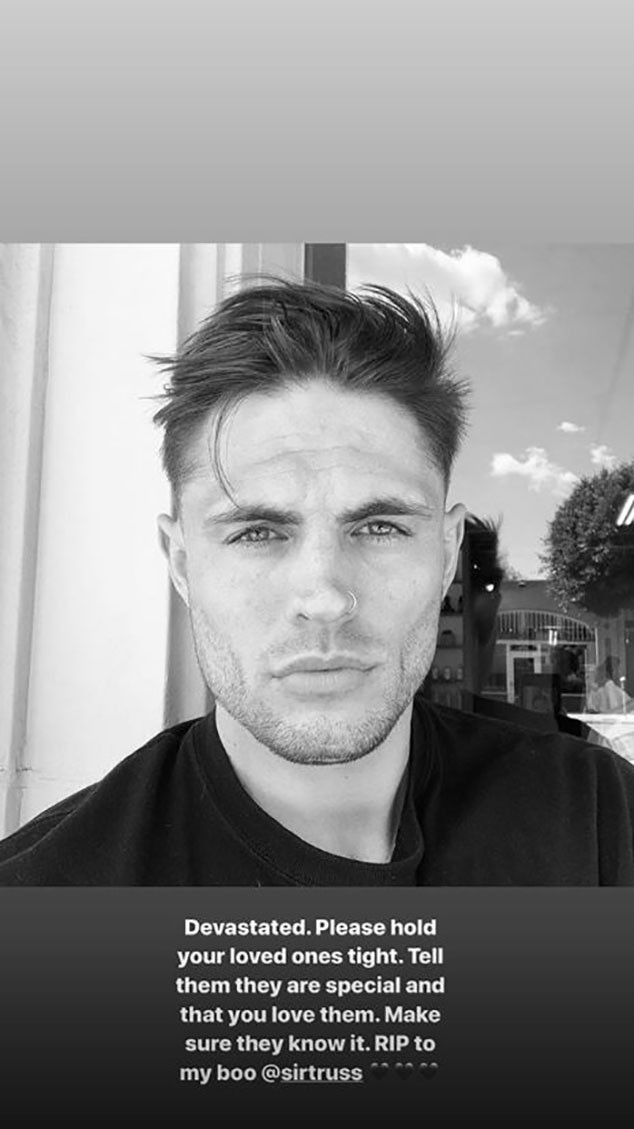 Instagram
Demi Lovato is in mourning.
On Instagram, the star expressed that she is "devastated" over the loss of her friend, Thomas. "Please hold your loved ones tight. Tell them they are special and that you love them," she said on her Instagram Story. "Make sure they know it. RIP to my boo @sirtruss."
She added, "Addiction is NO joke.. heaven gained this beautiful angel last night because of that terrible disease. I'm crushed and will always miss you @sirtruss."
As someone who formerly struggled with substance abuse issues, the singer knows firsthand how difficult it is to battle these demons. However, Demi also understands that the key to treating this disease is asking for help. The 27-year-old tells her followers, "If you or someone you know is struggling please know it's okay to ask for help."
On the one-year anniversary of Demi's nearly-fatal overdose, a source told E! News, "Her team is also a constant and always there for her and she loves them dearly. She has worked very hard to get back on her feet. She doesn't take anything for granted and wants to get the most out of every day and everything she does."
But recovering meant "cutting" a lot of people out of her life. 
Watch:
Demi Lovato's Reinvention: "Bachelorette", New Acting Gig & More
"She's ended a lot of friendships this year but is thankful for the few quality people she can count on. Her mom has been a huge support system. They spend a lot of quality time together which helps Demi stay on track," the insider said. In addition to her mom, the star has some new friends, too. Recently, she's been hanging out with many former Bachelor contestants like Demi Burnett and Hannah Brown, who she cheered on from home.
And she's even dating again. After watching this season of The Bachelorette, the star found herself forming a small crush on Mike Johnson. One Instagram comment led to another and now the two celebs are dating. 
Our thoughts go out to Demi during this difficult time.