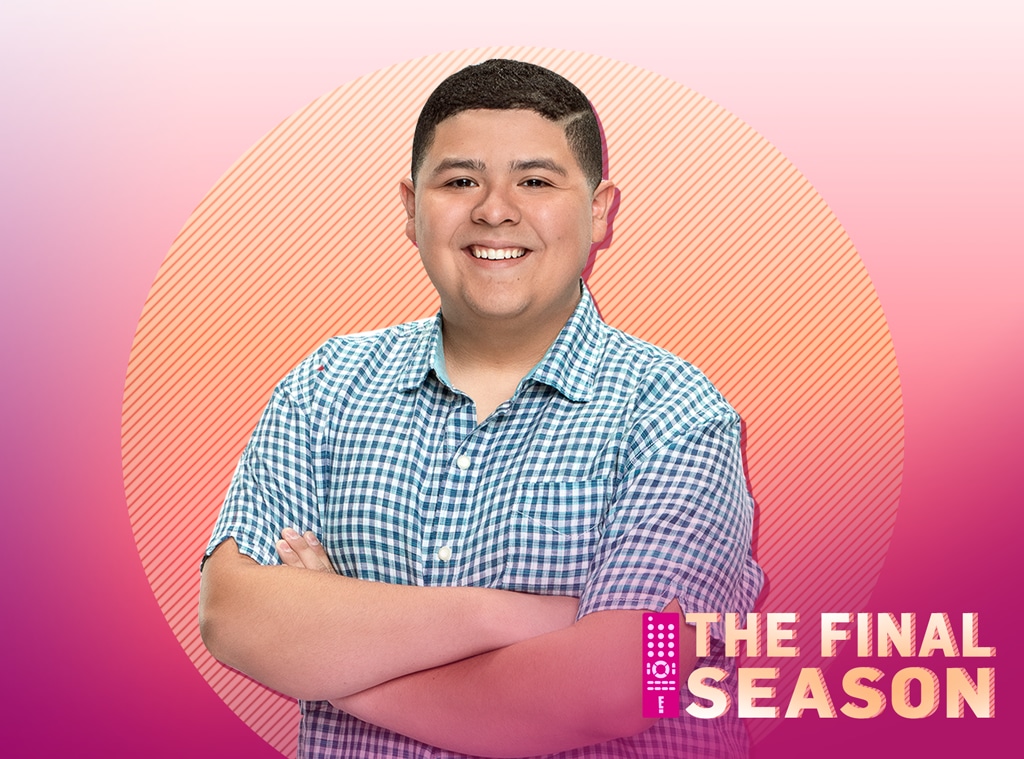 ABC/E!
All good things must come to an end, even—and especially—television shows. And in the 2019-2020 TV season, quite a few favorites are signing off.
Will it be for good? That remains to be seen in today's climate of revival and reboot fever, but it's for now.
To celebrate the end of an era, E! News assembled the stars who are saying "see you later!" to their beloved characters and for a candid look at the past, present and future of their hit shows. This week it's Modern Family's Rico Rodriguez. Viewers watched Rodriguez grow up before their very eyes as Manny Delgado, Gloria's (Sofía Vergara) son from her first marriage who becomes part of the Pritchett family after Gloria marries Jay (Ed O'Neill). In the series, Manny quickly bonds with his new cousins, especially Luke (Nolan Gould).
Now, 11 seasons later, Rodriguez and his costars are saying goodbye to Modern Family.
My favorite behind-the-scenes memory is…
"There's so many to choose from, but one in particular was when Peyton Manning guest starred on the show. Right when he was about to finish filming, he gave Ed, Sofia, and I a signed football. Me being a huge sports fan, I was freaking out!"
The moment I realized the show was a hit was…
"When fans started coming up to me saying they loved the show and related to the characters and how it brought their families together every Wednesday night to tune in. Also, when Steven Spielberg and President Barack Obama told me that they watched the show every week too."
The prop/wardrobe item I've always wanted to take home…
"I have a few...Manny's Pan Flute, his espresso cup, or one of the Zebra printed chairs in the kitchen."
When I think of my Modern Family character, the first thing that comes to mind is…
"Sophisticated."
The thing I'll miss the most about my Modern Family character is...
"His passion for all of his different hobbies. Fencing, poetry, football, drinking chocolate milk with salt...Manny and I have done lots of things together!"
I think TV revivals are…
"Awesome! I watch quite a few of them."
The person I'll miss the most (and why) is…
"The whole cast and crew. They're like my second family. I would like to add; it has been a true honor to work and learn from Ed O'Neill!"
The thing—besides the people—I'll miss most about Modern Family is…
"When it's sushi day on set. I love sushi day."
Read Nolan Gould's The Final Season here.
Modern Family airs Wednesdays, 9 p.m. on ABC.