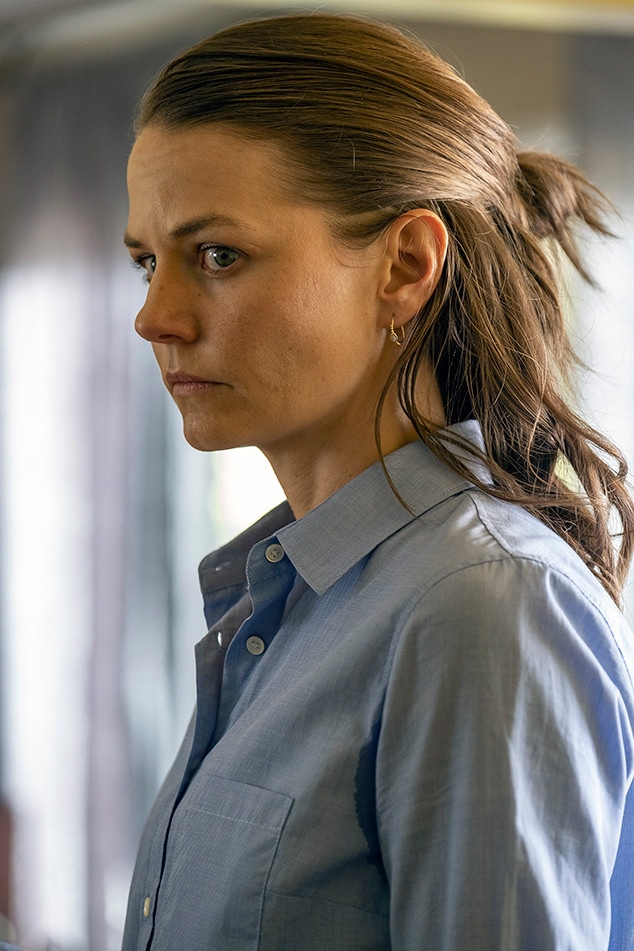 NBC
She has a legion of fans thanks to House and Once Upon a Time, but Jennifer Morrison got her This Is Us role the old fashioned way: auditioning.
Morrison told EW the role of Cassidy was something she immediately wanted to do.
"By the way, this was not something that was just like offered to me. I had to fight for this. I love the show. I'm a fan of the show, and I've heard that there was a great guest arc coming for a strong female and [creator] Dan Fogelman auditions everybody. Everybody auditions for the show," Morrison said. "My team came to me and they were like, 'Is this something that you would want enough that you'd be willing to read for?' And I said, 'Uhhh, yeah!'"
Morrison's character was introduced in the season four premiere. A war veteran, she returned home and was clearly suffering from PTSD. Cassidy is struggling to return to her civilian life with her son and husband (Nick Weschler), and turned to a veterans support group for help. There, her session was interrupted by Nicky (Griffin Dunne). In "Unhinged," she crossed paths with Nicky again and his nephew, Kevin (Justin Hartley).
For the role, Morrison said she consulted some previous research she did for the 2013 flick Alpha Alert, as well as following veterans online, including on Instagram in an effort to see everyday lives when they return from war. As for what's ahead, Morrison is staying mum.
"There's not a ton I can say about it, but Dan and all the writers had been really careful to be incredibly accurate about how delicate that journey [back to civilian life] is and how unique it is for each person facing it. I don't think any one person comes home from facing those kind of horrors and has the same exact reaction to it, you know? So I think that's something that they've done a great job with the writing, is really paying attention to the nuance of exactly what this particular woman is doing to try to unwind some of the damage that's been done," she said.
At the end of season three, viewers learned Kevin had a child in the future. Did he have it with Cassidy? That's the fan speculation, for sure.
"They're speculating about any woman who could possibly have logistically had his child. So I feel like I'm in good company with all the people being speculated about…. They can speculate. There's nothing more I can say," Morrison teased.
This Is Us airs Tuesdays, 9 p.m. on NBC.
(E! and NBC are both part of the NBCUniversal family.)