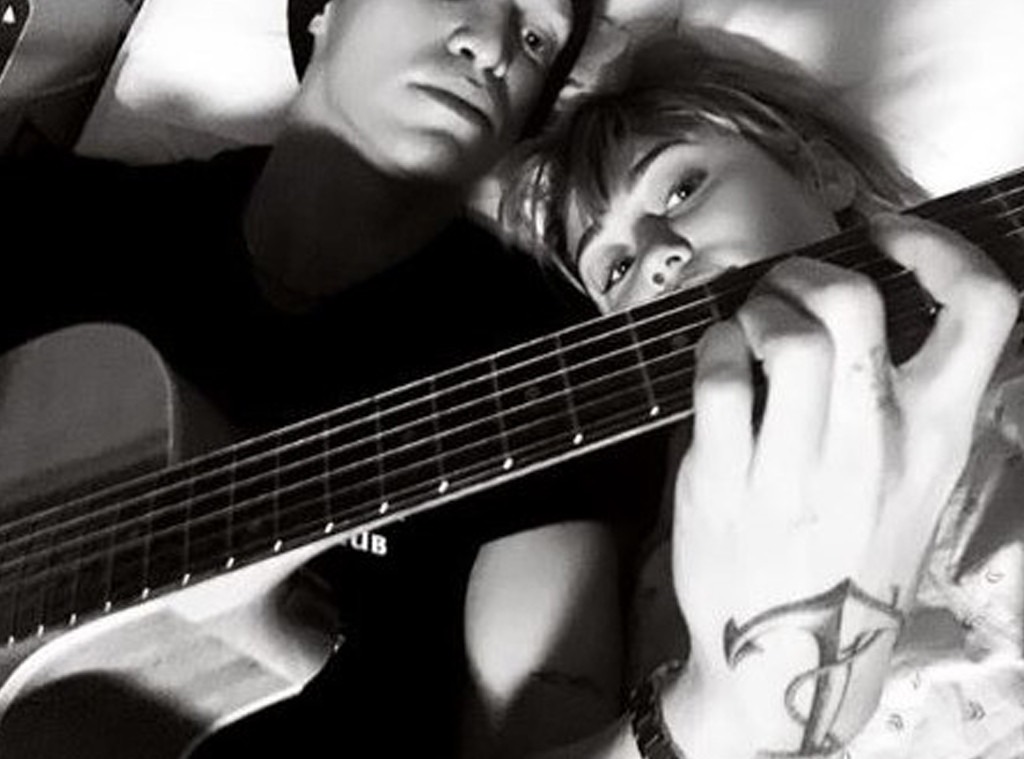 Instagram
Miley Cyrus is not going to let Cody Simpson slide away just yet.
While the singer has been in the hospital this week being treated for tonsillitis, she has kept her Instagram Story active with photos of friends and family stopping by to help her get a "boost of bad ass." Her new boo was the latest addition to that list of helping hands, and he took his task of uplifting Cyrus seriously!
Cyrus posted multiple videos to her story on Tuesday showing the Australian crooner (whom she referred to as her boyfriend on her story) playing a song he had written just for her.
"Suddenly I am feeling much better," Cyrus captioned the first video, adding in the next: "This sweeeeeet guy came to visit at the hospital and sang the sweeeeeetest song he just wrote for me."
Naturally, Cyrus is trying to make this song, titled "Golden Thing," an actual thing.
"It's too special to be only heard in full by my ears," she said in another video. "So I am currently pressuring him to DROP IT next week...& it's working #GoldenThing."
Simpson, according to Cyrus' story, also arrived to the hospital with a bouquet of roses in hand. Swoon.
While the entire song isn't heard on her story, the lyrics that are heard are swoon-worthy enough!
"It's a golden thing," Simpson sang. "And I shouted the words in the first daylight. Then a chorus of birds burst on into sight."
Simpson also sings "deep blue jeans, movie screens" in another part of the clip, which could be a shout out to their recent movie date night. Simpson posted a video of him and Cyrus watching Elvis Presley's Blue Hawaii on his Instagram story on Saturday night, and in a truly full circle moment, Cyrus and Simpson joked about his love of Elvis on her Instagram story on Tuesday.
"You can't take this guy anywhere," she said smiling. "Nope!" Simpson quipped back. "Just rip some Elvis wherever I go."
Let's not forget that Simpson also wrote a poem this week that fans are convinced is about Cyrus. Given the Elvis reference in it, that theory tracks.
"The moon's souvenir / the boulevardier / a ballerina on the promenade," Simpson posted on his alternate Instagram account, Prince Neptune Poet, on Monday. "We open our curtains / to the domesticated world / for a natural hour / spinning elvis records / and making love / in the soft jewelled morning."
Whatever Cyrus and Simpson's relationship status is, no one can doubt these two are hella romantic.