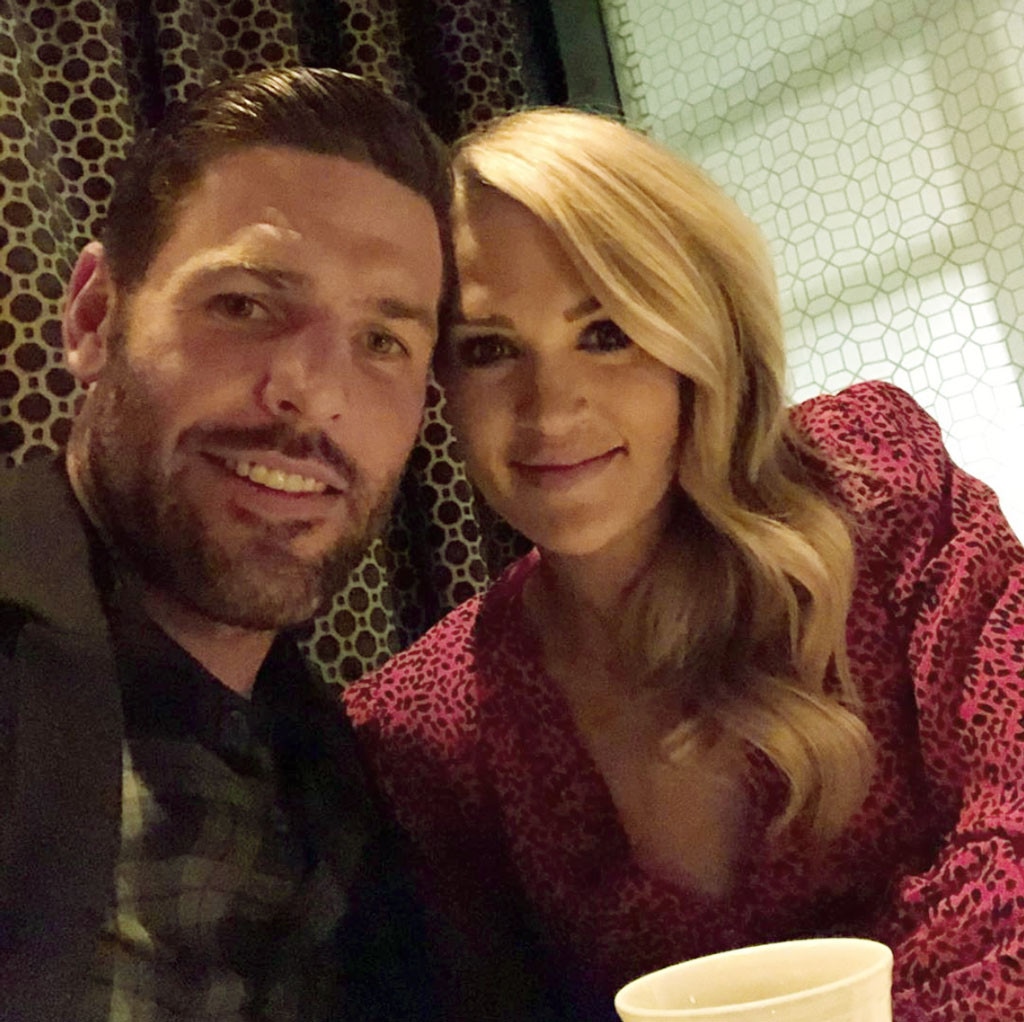 Instagram
Jesus, take the wheel! Carrie Underwood just gave us all the feels. 
In honor of her and husband Mike Fisher having officially known each other for 11 years, the couple celebrated with an intimate (and well-deserved!) date night. 
"11 years ago yesterday, I met the love of my life... patient, kind, the best dad, handsome, of course! Someone who accepts me and all my flaws...the same as me in many ways...opposite in some. But he is my match," Carrie gushed on Instagram. 
The country music superstar said she and Mike enjoyed a "rare night out" at New York City Italian restaurant Del Posto, where they indulged in "amazing food and even more amazing company and conversation."
"Here's to so many more years together. Love you, babe!" Carrie continued. It's hard to believe that more than a decade has passed since the longtime couple was set up by Carrie's bassist, Mark Childers, backstage at a concert.
One year after their first official date, the retired hockey player popped the question and they exchanged vows in 2010. Carrie and Mike are now proud parents to sons Jacob and Isaiah, and just like a fine wine, their marriage gets better with age. 
In July, Mike penned a sweet tribute to Carrie on their ninth wedding anniversary. "Nine years feels like nine minutes!!!!" he wrote online. "Grateful to be on this journey with you!"
Watch:
Carrie Underwood Talks Babies: "I'm a Mom First & Foremost"
Carrie is currently in the midst of her sell-out Cry Pretty Tour 360, and her precious kiddos are along for the ride.
During a recent appearance on The Late Show With Stephen Colbert, the 36-year-old said her eldest son is living his best life while out on the road.
"Somebody recently called him 'The Mayor of Catering' because he's just like, 'Hi, everybody!' and loves seeing everyone," she shared. "He's got his little scooter he rides around the venues in. He's such a people guy. So he's living the dream."
Happy anniversary, you two!