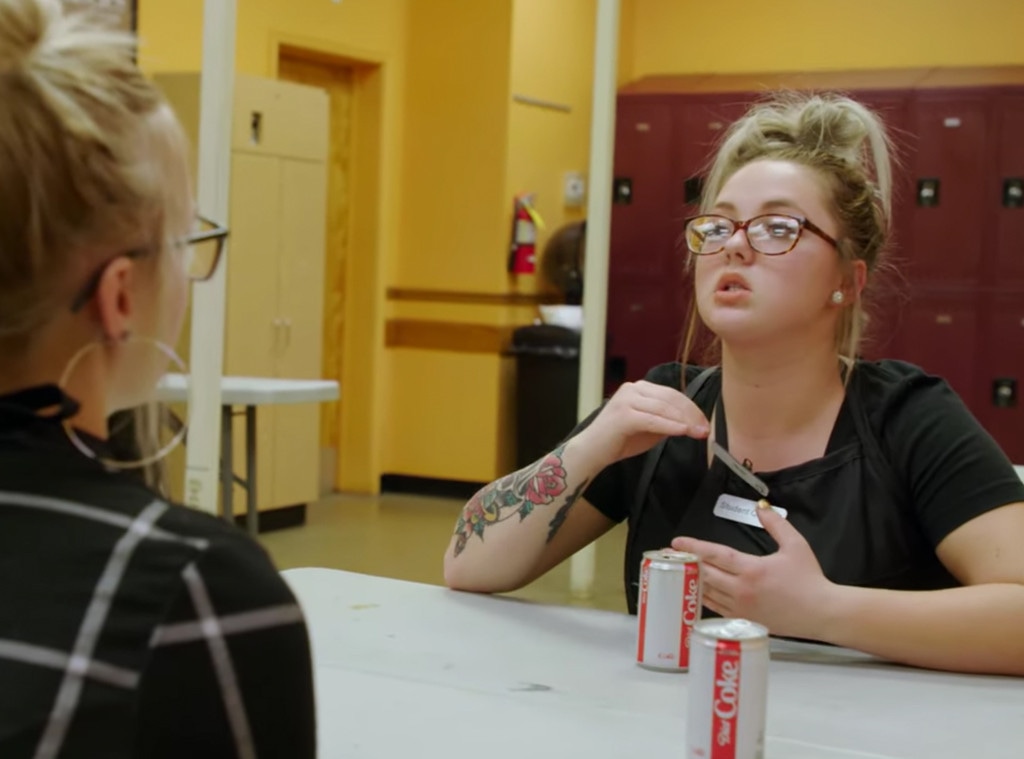 MTV
Jade Cline is over it.
In the below exclusive preview of Teen Mom 2, Jade opens up to her friend Corie about her relationship woes with Sean Austin.
"I'm done with Sean trying to make me feel bad, going on social media like, 'Oh she won't let me see my kid.' And I'm like, 'Did you tell them? Do you tell people why you are not in your kid's life.' There are reasons he can't see her," Jade says. "He's unpredictable, I think he's on drugs, so I feel like you have a drug problem, it's been going on a long f—king time and he's been living a double life and I'm sick of this double life s—t. I'm done with it."
Jade, a former cast member of Teen Mom: Young and Pregnant, joined Teen Mom 2 in season nine in place of Jenelle Evans. Earlier this season, Jade tried to reconcile with Sean, but it was unsuccessful as you can see below.
In the exclusive preview, Jade says Sean presents a different person in front of others, but when they're together, it's totally different. She cites violence and manipulation and says his behavior was that of a "horrible toxic kind of person."
"And people on drugs, they're erratic…If he found out where I live, I feel like he would come to my house in the middle of the night, you know what I mean? I don't know him no more. I don't know who is he is no more," Jade says in the clip above.
Jade tells her pal she should've cut Sean out a long time ago, but she was trying to be a good mom to Kloie by helping him change. In the preview clip, Jade says she previously caught him using drugs and paid for his rehab.
"I feel like this is the strongest I've ever felt in my life, being able to literally start from nothing and start over, basically," Jade says.
Teen Mom 2 airs Tuesdays, 8 p.m. on MTV.