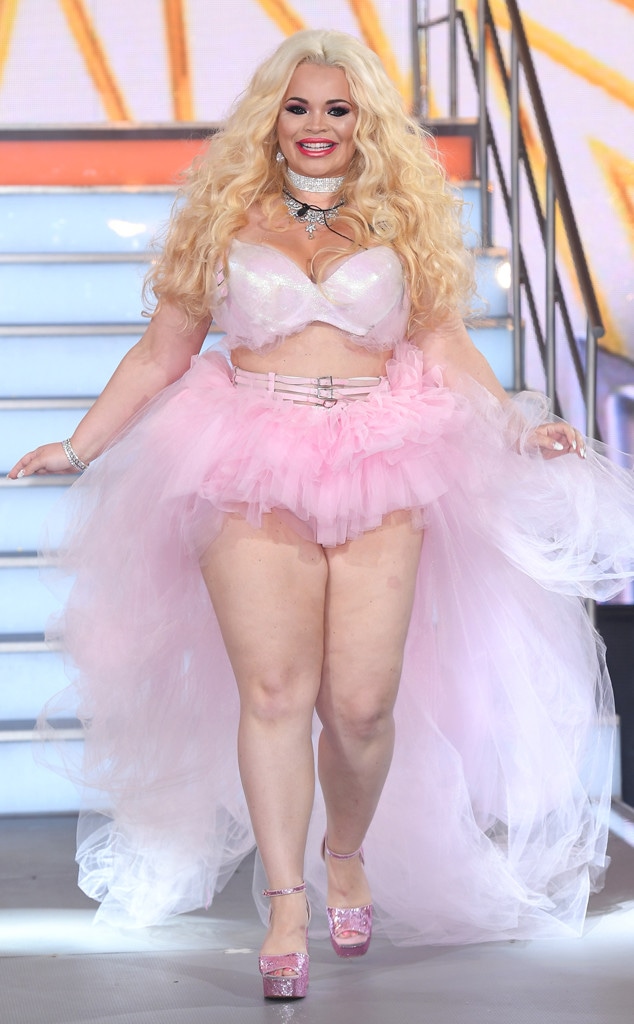 Karwai Tang/WireImage
UPDATE: Trisha Paytas is standing by her decision to come out as a transgender female to male.
In a tearful YouTube video, the star says that she is "overwhelmed by the amount of backlash" her candid video received. "I can't apologize for who I am and how I feel and it sucks that we live in this world and I'm just not allowed to identify as a man because of how I look," she added. "It's triggering. It's PTSD of when I said that I was, like, bisexual."
While Trisha said that she still believes she is transgender, she ultimately apologized. "I'm sorry if I offended people with my language and the way I said things. I'm so new to all of this... I'm sorry if my confusion or my vocabulary discredits me in any way, but I could never mock a community that I've loved and that has loved me, has been so open and accepting to me."
______
Trisha Paytas is trending, yet again, for her latest YouTube video.
Over the years, the YouTube personality has made headlines for her zany remarks and outlandish videos, but her latest 15-minute monologue truly takes the cake. In the video, titled "I AM TRANSGENDER (FEMALE TO MALE)", the 31-year-old reveals she identifies as transgender because she feels like she's more masculine than she is feminine. In particular, the star says she's basically a "gay man" who likes to dress in drag. "I identify with men better. People always think there's something wrong with me because I don't have that many girlfriends but I do love girls—I love their sensitivity and all the stuff like that," she explains. "That's why I identify more as a gay man because I like guys but I also identify as a guy."
Trisha adds, "In my head I feel like I'm a female transgender to male but also like a drag queen... I don't like to be center of attention, except for when I want to be the center of attention. Think of like a drag queen: they do their full glam and everything but in their day to day they're not, they're very low-key, whatever."
She also says that from a young age she felt "penis envy," although her reasons seem relatable for most women. "This sounds so crazy to say out loud—but like I've always thought my life would be so much easier if I had that part. If I asserted myself I wouldn't be a bitch, I'd be a man," Paytas, who formerly dated YouTuber Jason Nash, said.
Trisha concludes the video, "So do I think I'm transgender? Yes, one thousand percent. Do I identify with my natural born gender? A thousand percent. So I think that's where I'm at and I feel really free and liberated."
Of course, these statements are drawing criticism across the board. One Twitter user questioned, "okay so trisha paytas is "trans" because she feels a calling towards the community not because she has dysphoria ???"
"'I felt happy that I didn't have to do my hair' sis u just lazy not trans," another person commented on her video. 
And just hours after the video was posted, over 23,000 people and counting gave her a thumbs down. 
Trisha has yet to comment on the backlash. 
(This story was originally published on Mon, Oct 7, 2019 at 5:27 p.m. PST.)