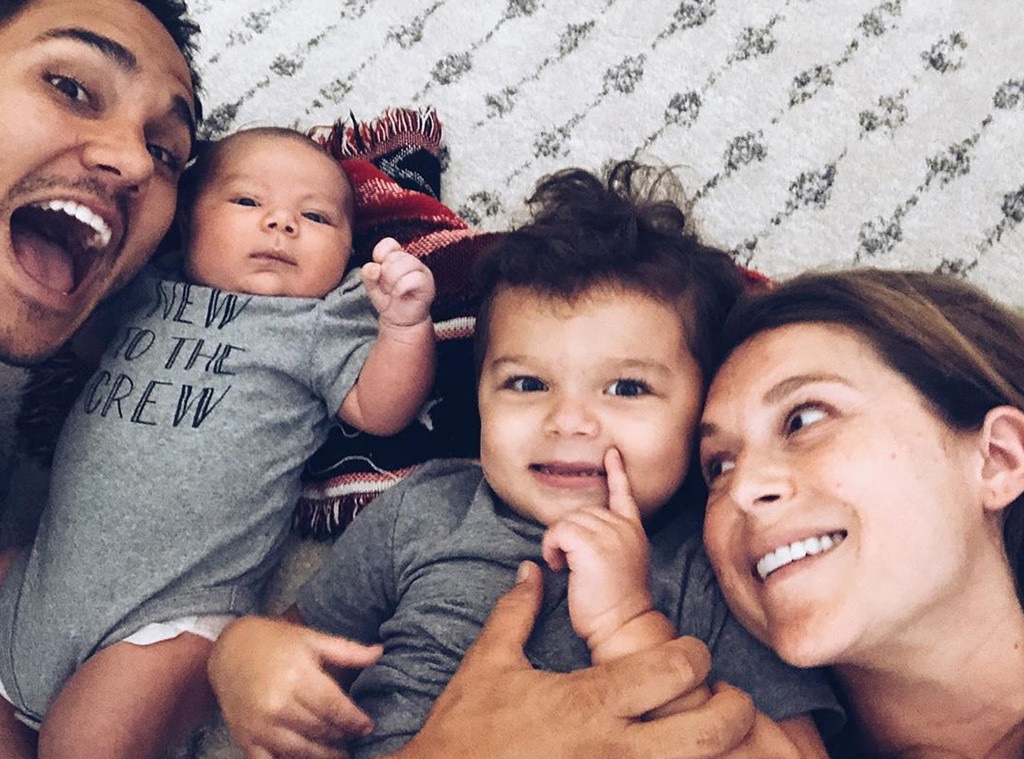 Instagram
When it comes to Alexa and Carlos PenaVega's life, family is everything.
And with two growing boys at their Hawaii home, every day is an adventure filled with new milestones and special memories.
So perhaps it's only fitting that the Hollywood couple jumped at the opportunity to be part of Nickelodeon's new animated family series called The Casagrandes.
"With the show specifically, it is so chaotic and fun and crazy and being a parent now, that's our life every day," Alexa shared with E! News exclusively. "It's fun, chaotic and crazy. What I love about the show is that the characters can all be fighting, they can all be annoyed with each other, but at the end of the day and at the end of every episode, they all come together because they love each other and are family."
Nickelodeon's new series showcases the culture, humor and love that are part of growing up in a multi-generational Mexican-American family. The show also features a close sibling duo that Alexa and Carlos hope to see with their two boys as they get older.
"Ocean is not three yet, he's only two, so in the beginning I was really worried just because all the attention's on Ocean and then suddenly there's that shift and how is he going to handle it," Alexa shared with us. "But now he wants to hold the baby and feed the baby and I think he's taking on those older brother duties. I just can't wait until Kingston can actually play with him because that's when I think we're really going to see those fun kind of sibling antics kick in."
Until then, the proud parents are simply grateful to be part of a show that spotlights a family oftentimes underrepresented on the small screen.
"My goal is that nobody looks at it anymore as, 'Well this is a Latino show or this is a that show.' It is going to be where you just go, 'Oh this is a show I really like.' Everybody's so represented," Alexa explained. "It's just a show about humans living life."
Carlos added, "The show doesn't play into the stereotype. It plays into the culture."
And as the proud parents continue to raise their kids in Hawaii, they are proud to say their latest Hollywood project is perfect for kids at any age.
"As parents, I want my kids watching shows that represent family so well and just really shine a light on the beautiful different cultures throughout the show," Alexa shared with us. "There's so much heart. We're all more similar than we are different."
The Casagrandes premieres Monday at 1:30 p.m. on Nickelodeon.