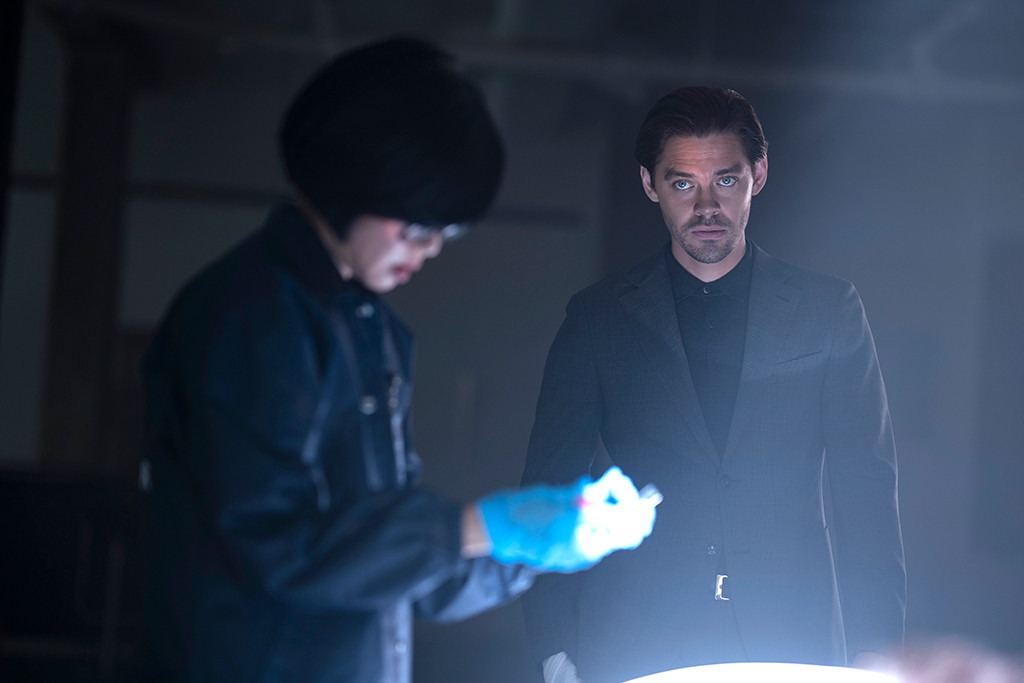 Fox
The first full season pickup of the fall season is here and it's some deadly good news for fans of a new Fox series. Fox has ordered nine additional episodes of Prodigal Son, the new series from mega producer Greg Berlanti.
"Prodigal Son delivers a fantastic crime procedural with a complicated and compelling father-son relationship at its core, thanks to the stellar performances from Tom Payne and Michael Sheen," Michael Thorn, president of entertainment at Fox Entertainment, said in a statement. "The series has razor-sharp writing, cinematic visuals and is an inventive twist on the genre. We want to thank our executive producers, Greg, Sarah, Chris and Sam, Peter Roth and our partners at Warner Bros., and the entire cast and crew. We can't wait to see how this twisted journey continues to unfold."
Executive producers on the series include Berlanti, Sarah Schechter, Chris Fedak and Sam Sklaver. With more than 10 million viewers across platforms and via encore telecasts, Prodigal Son is one of the highest-rated new shows of the year.
The Walking Dead veteran Tom Payne stars as Malcolm Bright, a psychologist and profiler whose father, Dr. Martin Whitly (Martin Sheen), is a notorious serial killer. Scandal's Bellamy Young plays Malcolm's mother, Jessica, and The Orville star Halston Sage plays his sister, Ainsley. Prodigal Son also stars Lou Diamond Philips, Aurora Perrineau, Frank Harts and Keiko Agena.
In the Monday, Oct. 7 episode, Malcolm gets his dream interview opportunity when the NYPD zeroes in on Dr. Elaine Brown (Sakina Jaffrey), a favorite psychologist of him and his father. Dr. Brown becomes entangled with a homicide linked to an LSD-laced psychology trial. While all this is happening, Malcolm's night terrors continue to evolve, and he seeks help from his childhood therapist. Meanwhile, Malcolm's family learns he's been visiting his father in prison.
Prodigal Son airs Mondays, 9 p.m. on Fox.