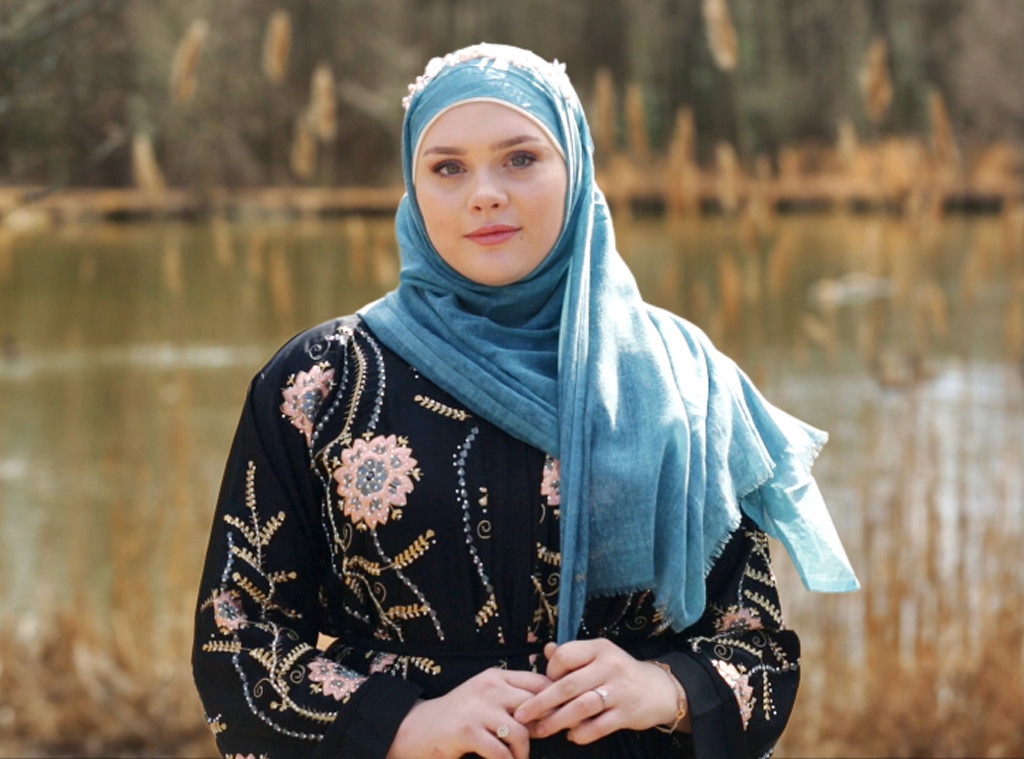 TLC
Is Avery being used by Omar? That's her question on 90 Day Fiancé: Before the 90 Days, especially after he didn't show the appropriate amount of emotion—according to Avery.
After successfully tying the knot in Lebanon and saying goodbye to Avery's mom, the new couple started to get to know each other. Will he cry when she goes back to the United States? Nope.
"I need to be emotionally stable," Omar said in a confessional.
At dinner, they continued to fight over his lack of emotions. "I don't want to be used," she told him, noting she thinks there's a 1 percent chance he is just using her for a visa. Speaking of visa, she told him it would take about a year to get.
But Omar maintained it is love and said he feels sad when she has doubt that he's using her.
Meanwhile…
Darcey and Tom
After Darcey bickered with her sister Stacey for one final time in Albania, she made her way to Nottingham, Tom's hometown, to meet his family. Despite ignoring her in Albania after one of her fights with Stacey, Tom later said all of the awkwardness and Darcey's emotional outbursts were good because it gave him a taste of what's to come should they stick together for the long haul.
In Nottingham, the two stayed in an Airbnb because Tom lives next door to his sister, Emma, and said she's very judgmental. Would Darcey act the way she did in Albania in front of Emma? That was Tom's concern, but Darcey said she would never.
When the time came to finally meet Emma, Tom's sister let the questions—and judgments—fly fast. She remarked on Darcey's looks, to producers not to the reality star's face, and back at the table warned Darce: "You'll never hurt my brother. I'll never accept it or allow it. Be warned."
Timothy and Jeniffer
In Colombia, these two spent the night apart after fighting over a swing ride in a park. But, after meeting in a park, they seemed to get back on track. Jeniffer said she has feelings for Timothy, but she's not sure they can make it work. After some tears were shed, they agreed to try. So, Timothy bought her some apology clothes and the two went on with their day. Later, she video chatted with Timothy's ex and the ex's daughter. It wasn't exactly a great call, but it was a call.
Benjamin and Akinyi
Following her margarita at dinner, Benjamin had some harsh words for his bride-to-be. He told her he was disappointed she got drunk and recounted everything she said. "Was I bad?" she asked. "Yeah," he said.
But Akinyi said she thinks he's overacting and doesn't think it's a big deal that she had a drink, especially knowing she is not a big drinker at all. She said she does feel bad, but he's being too controlling.
Later, he bought her family a bunch of groceries as the precursor to paying the bride price. And that's when she let him know: If her family agrees to his offer, they're married right then and there, at least in Kenya. This prompted Benjamin to freak out. He called a friend who really told him things he needed to hear. Benjamin said part of him wants to roll with it, he's there, he's in love, he's ready. But he said does have concerns, specifically about this show. "He's my first priority in life, above me," Benjamin cried.
What happens if Grayson and Akinyi don't get along? What happens if she's not ready to be a mother (as she has said)?
Angela and Michael
Hellbent on having a child (at least right now), Angela and Michael called Angela's daughter in the United States and let her know that Angela's fine to tote the baby, they just want to use one of her eggs. Skyla denied, even if they paid her. In fact, she said they shouldn't have even asked her to do this. "You don't need no baby," Skyla said.
Later, Angela and Michael sat down with some of his friends in Nigeria and Angela went off. Apparently she was hospitalized with pneumonia and Michael went to a party with some of his friends rather than stay on the phone with her. She tossed her drink at his friends and verbally attacked each one of them. This, naturally, embarrassed Michael.
Rebecca and Zied
The couple made their way to the desert for some romance, but before Zied could surprise her with the ring he bought (with her money) things soured when he came across a photo of Rebecca and her ex-husband on her phone. He got mad and admitted he's a jealous and controlling man. This struck a chord with Rebecca, since she said her ex behaved this way, and she was not having it. Oh yeah, she still hasn't told him that she's still technically married to the man.
Caesar and Maria
Back from Mexico with his unused champagne and edible underwear, Caesar still seems set on winning Maria back. Why? Who knows.
90 Day Fiancé: Before the 90 Days airs Sundays, 8 p.m. on TLC.