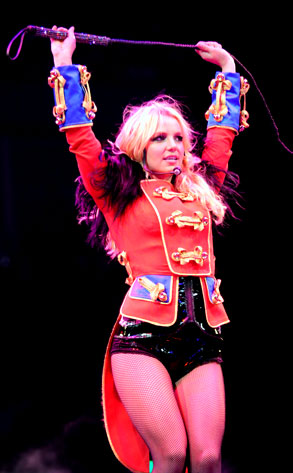 Kevin Mazur/Getty Images
Britney Spears' tour may be heading south. Way south.
In court today, attorneys representing the popster and father Jamie's conservatorship discussed the possibility of taking Spears' supremely successful Circus tour to Australia.
Nothing was decided at what was otherwise a largely uneventful hearing pertaining to the conservatorship, which has been in place since Feb. 1, 2008, and was extended indefinitely in December.
Another court date has been set for April 14.
The Circus Starring Britney Spears unfolds in Edmonton tonight, after which the song-and-dance extravaganza hits Vancouver before heading southward along the West Coast. As the schedule stands, Spears' troupe touches down June 3 in London, where they'll do eight shows (all sold out), and then wraps up June 17 in Manchester.