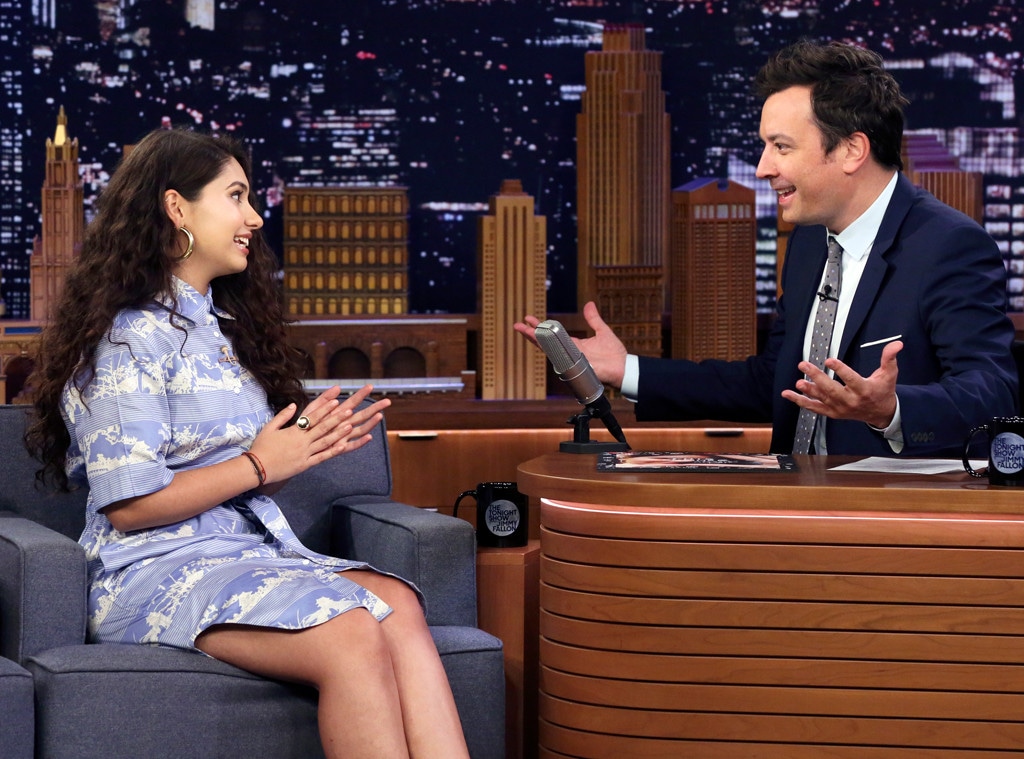 NBC
Did you think Alessia Cara was done with celebrity impressions? Think again.
The singer returned to The Tonight Show Starring Jimmy Fallon on Sunday evening to once again show off her vocal chops and incredible ability to mimic basically every superstar. (Reminder: She's conquered Jimmy Fallon's "Wheel of Impressions" twice.) This time, rather than belt out each singer's hit, she was tasked with just Billie Eilish's "Bad Guy." The twist: She had to switch between several celebrity vocals throughout.
Though she was nervous—no, make that terrified—Fallon easily calmed her down with a confidence boost. "Every time we have you on we make you do fun things," the late show host explained. "You're the best, that's why we love you." And just like that, it was show time.
The prompts started out with two singers she had impersonated before: Lorde and Alanis Morissette. She debuted her impressive Shakira impression next, dancing along to show her hips don't lie.
But her jaw-dropping moment came when she perfectly recreated Ariana Grande's high notes and breathy style. And she only continued to slay when she impersonated Cardi B's signature flow.
An added bonus: The Roots changed their tune along with Cara to match each artist's style.
Overall, we'd say this is one Grammy-worthy performance. Watch the video above and see for yourself.
(E! and NBC are both part of NBCUniversal.)