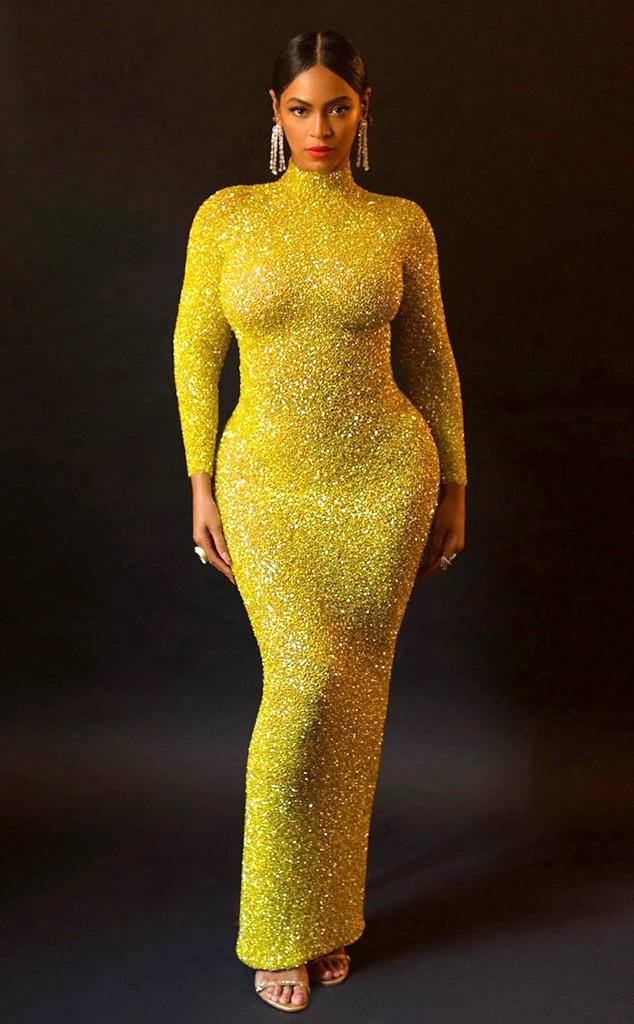 Beyonce/Instagram
One word: iconique.
As if Beyoncé making a surprise appearance at Tyler Perry's star-studded event on Saturday night wasn't glorious enough, the 38-year-old superstar reunited with her Destiny's Child gal pals—Kelly Rowland and Michelle Williams—and her Dreamgirls co-star, Jennifer Hudson.
Yes, you're reading that correctly! There were two legendary reunions taking place at the grand opening of the Tyler Perry Studios in Atlanta, Georgia. According to a source, the "Spirit" singer was all smiles the entire night and walked around the room saying hello to everyone. "The entire room stopped and turned when Beyoncé entered the room," the insider told E! News. "Beyoncé was in a great mood."
"Jennifer Hudson performed at Tyler's request," the insider told E! News of the star-studded affair. "She and Beyoncé were so happy to see each other and exchanged a big hug."
Queen Bey's world also collided when Hudson and Rowland were spotted chatting at one point during the lavish evening.
"Jennifer and Kelly Rowland spent time talking to each other as well," the insider dished.
While The Lion King actress didn't hit the red carpet, both Kelly and Michelle shared a special moment in the spotlight. At one point, the two embraced and hugged each other as they posed for pictures.
Moreover, the Lemonade star attended the event with her husband, Jay-Z.
The event included sound stage dedications to Oprah Winfrey, Denzel Washington, Spike Lee, Whoopi Goldberg, Sir Sidney Poitier, Halle Berry, Will Smith, Harry Belafonte, Cicely Tyson, Ruby Dee, Ossie Davis, and the late John Singleton, Diahann Carroll and Della Reese. 
Notable guests also included, Diddy, Ava DuVernay, Samuel L. Jackson, Viola Davis, Tiffany Haddish, Tina Knowles and many, many others.
Of the event, the "Spirit" singer took to Instagram to congratulate Perry on his major achievement.
Watch:
Beyonce Shares Intimate Photos of Jay-Z & Her Kids
"Congratulations to Tyler Perry on the opening of his studios. I could feel our ancestors' presence," she wrote. "Surrounded by my heroes, I watched Denzel, Queen Oprah, Spike, Whoopi, Sir Poitier, Will, Halle , Dame Cicely and our angels John Singleton and Diahann Carroll honored."
She added, "The Armand de Brignac crashed against each soundstage as fireworks lit up the sky. Generations of blood, sweat and tears, success, excellence and brilliance. It makes me so proud, so full, I could not stop crying."
—Reporting by Spencer Lubitz