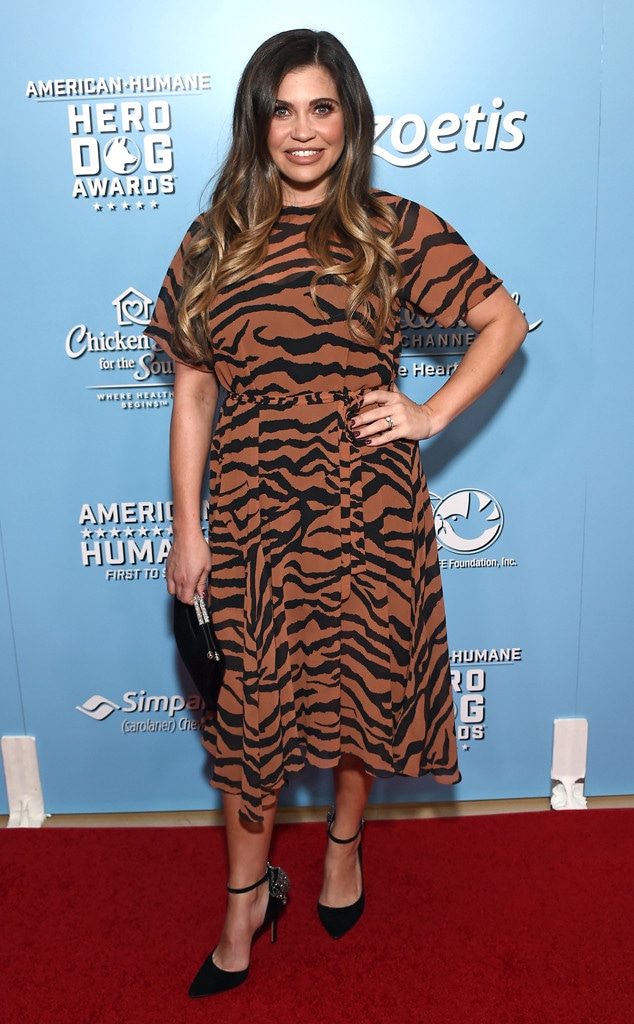 AFF-USA/Shutterstock
Danielle Fishel says her baby boy is one happy child but is still dealing with some medical woes following his premature birth.
In June, the 38-year-old Boy Meets World and Girl Meets World actress and husband Jensen Karp welcomed son Adler Lawrence Karp, their first child, five weeks before his due date. The baby, who had fluid in his lungs just before his birth, spent three weeks in the NICU. 
On Saturday, the actress attended her first celebrity event since giving birth, the American Humane Hero Dog Awards at the Beverly Hilton. She gave an update about baby Adler in an interview with E! News.
"We're still dealing with health issues with him," Fishel said. "We are still in and out of the hospital. We're still getting new test results all the time. It's still so hit and miss. He's doing well, he's home and he's happy, but there are still some health issues."
However, there is good news as well: Adler is meeting his growth and development milestones, and he is one happy child.
"He's very strong!" she said. "He lifts his head up! He rolled over from front-to-back at five weeks, which was very soon. I'm not trying to speed up the back-to-front rolling over because then I have to stop swaddling him, and he sleeps so well when he's swaddled. So I'm not encouraging the speediness of this! But he's the best, and he's smiley and he's happy and he's giggling."
As for the new mama, she's been slowly losing the baby weight, naturally.
"I think it's stress!" Fishel said, laughing. "To be honest, I haven't thought about it. I made it the last thing on my list was to get back in to any sort of shape. It really was just natural. I haven't started working out yet. I did get the go ahead six weeks after that I could work out, and I was like, awesome! And I haven't started yet, but I've been pumping and breastfeeding, which burns more calories, or whatever. But, there really hasn't been a strategy, it just naturally happened, so, I am grateful."