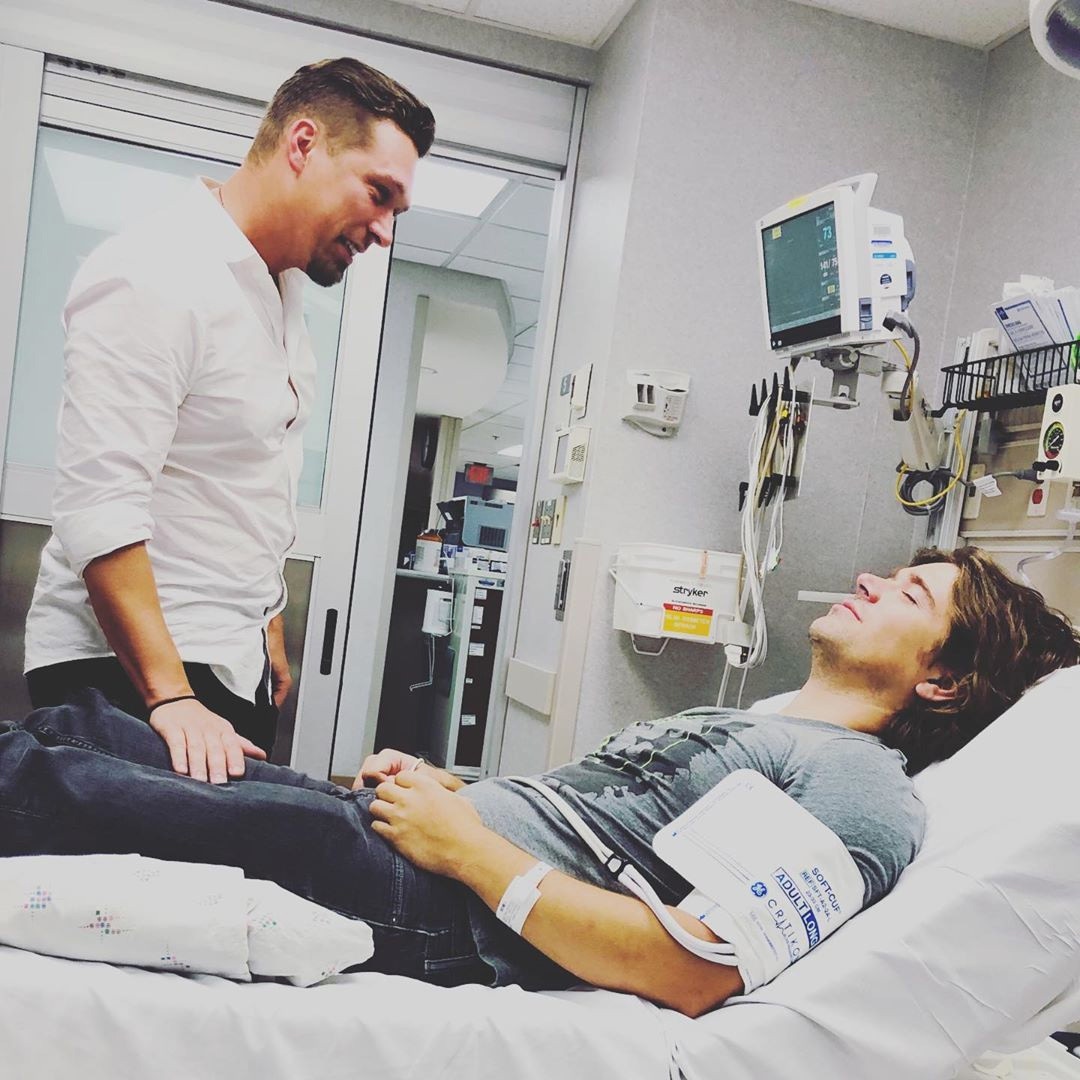 Instagram / Zac Hanson
Zac Hanson, the youngest member of the '90s rock trio Hanson, is recovering after suffering multiple injuries in a motorcycle crash.
The 33-year-old musician and married father of four posted on his Instagram page a photo of himself lying with his eyes closed on a hospital bed while getting his blood pressure levels tested.
"Wednesday I was involved in a wreck on my motorcycle while preparing for an upcoming cross-country ride," he wrote. "Though I ended up with three broken ribs, a broken collarbone, and a cracked scapula, nothing is injured that won't heal with a little rest and time, and a healthy dose of gaming! Thankfully with good quality protective gear, I was able to walk away, even if very slowly with the help of Isaac, Taylor, and a few of a Tulsa fire fighters."
Hanson, also made up of Zac's brothers Isaac Hanson, 38, and Taylor Hanson, 36, is set to begin a new tour on October 25 in Atlantic City, New Jersey.
"We will not be canceling any concerts," Zac wrote. "Instead, I will be handing over the drum sticks to our good friend Dash Hutton @dashdrumdude for the next few weeks, and I will be giving my full attention to singing while my shoulder is on the mend. Thank you for all the thoughts and prayers, hope to see many of you soon! -Z #youcantstopus."
Hanson has toured continuously since they released their debut and most successful single and music video, "MMMbop," in 1997.
Justin Lloyd / Newspix / Getty Images
The trio last released a new single, "I Was Born," in 2017.
Frank Trapper / Contributor
Last year, Hanson dropped a new double album, String Theory, featuring the Prague Symphony.