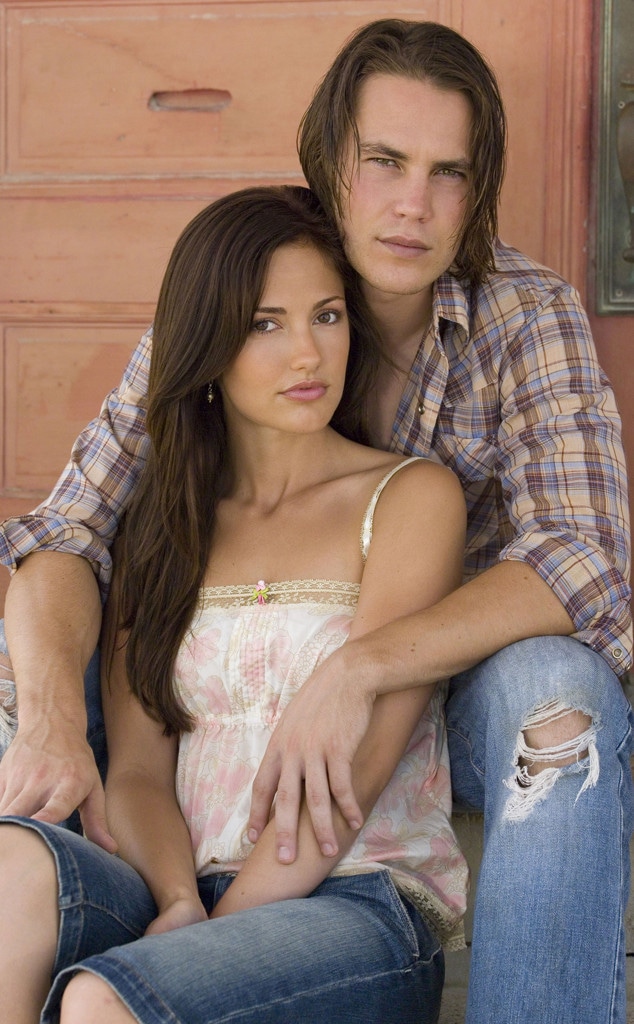 Virginia Sherwood/NBC/NBCU Photo Bank via Getty Images
Clear eyes, full hearts, can't lose.
Minka Kelly is celebrating the anniversary of Friday Night Lights with a sweet tribute to the iconic TV series and its creator, Peter Berg. The actress, who starred as Lyla Garrity in FNL, took to Instagram to share a series of pictures from the beloved show.
"13 (wow) years ago tonight @pberg44 changed my life. I was living out of a suitcase in my girlfriends apartment when I got the call that I'd be moving to Austin," Minka wrote. "I called the surgery center where I worked as a scrub nurse and told them I'd be leaving for some football show in Texas but I'll see you guys again as soon as I'm back."
"There was no way a show about football - that was already a movie - about a player who breaks his neck in the pilot episode is going anywhere but a job is a job amirite!" Minka continued. "But it wasn't about football. It was about relationships, family, humanity, love and loss."
"It was about longing to fit in and wanting to get out," the actress went on to write. "It was about life in a small town and how a community comes together in good times and bad."
"Little did I know I hit the proverbial jackpot and the show would go on for 5 years. I'm forever grateful," Minka concluded her post. "Clear eyes. Full hearts. Can't lose. Texas Forever."
Friday Night Lights premiered in Oct. 2006 on NBC. After its move to DirecTV's 101 Network, FNL aired its last episode on Feb. 9, 2011.