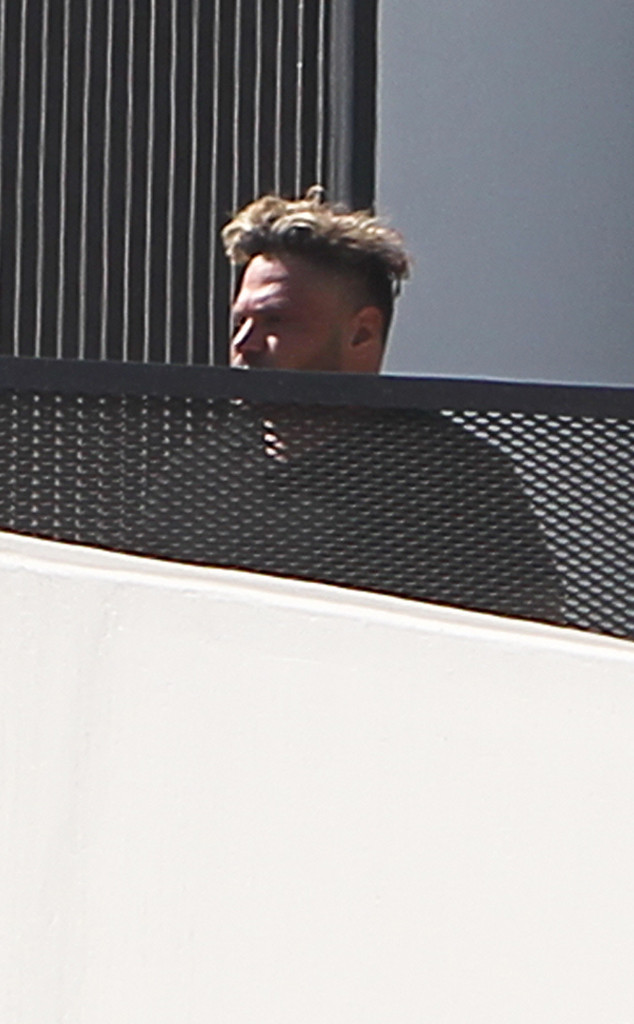 SplashNews.com
UPDATE: Ronnie Ortiz-Magro's attorney said in a statement on Saturday, a day after the reality star's arrest, "The reporting of the alleged incident relating to Ronnie Magro yesterday is based upon pure speculation and innuendo. We are currently conducting our own investigation and will have no further comment until that has been concluded."
_____________
Ronnie Ortiz-Magro has been arrested on suspicion of kidnapping and felony domestic violence following a reported altercation with his on-again, off-again girlfriend Jen Harley in the presence of their 1-year-old daughter.
The Jersey Shore: Family Vacation star has not commented on the incident, which took place early on Friday following months of clashes between the couple that involved authorities. When asked about the arrest, a police spokesperson said that a 911 call was made around 2:40 a.m. about a battery incident in progress at a Los Angeles home. When officers arrived at the scene, they observed the victim and the suspect involved in a physical altercation. They added that a child was present in the house and unharmed.
The spokesperson said that the suspect refused to allow the officers into the home and they then made a forceful entry. The spokesperson added that "there was a minor use of force with a Taser on the suspect," who was then arrested on suspicion of felony domestic violence and kidnapping. He was released later on Friday after posting a $100,000 bond.
Fox LA journalist Gigi Graciette first reported the news of the arrest, posting on her Twitter page a photo of Ronnie sitting shirtless in handcuffs on a gurney near a police officer.