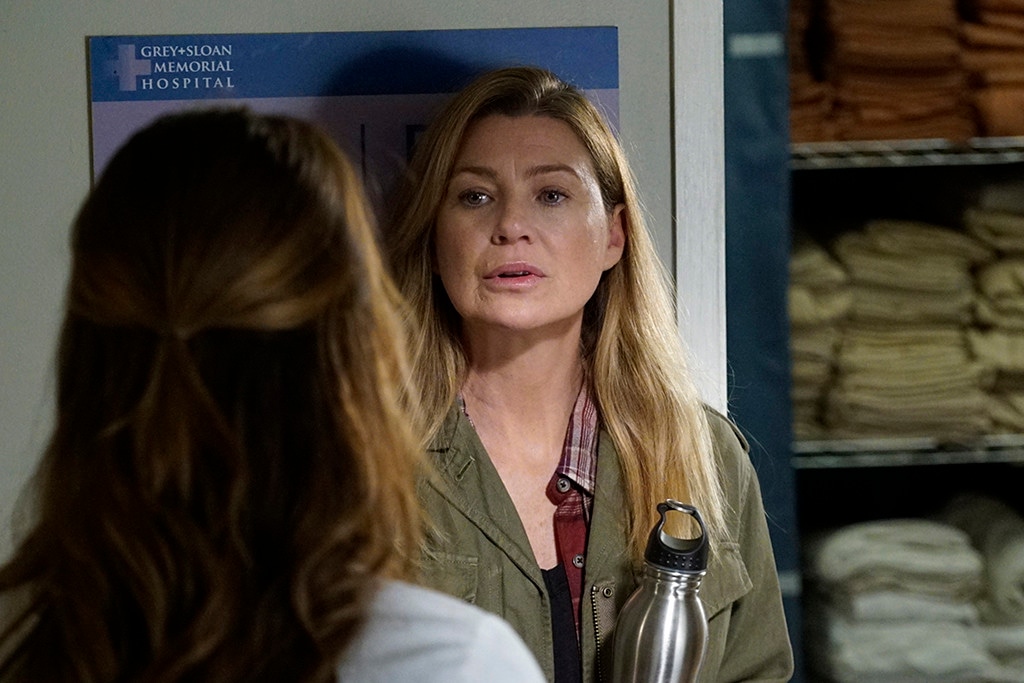 ABC
There's no rest for Dr. Meredith Grey. 
Her community service took a bit of a turn tonight as she started diagnosing her community service-doers and found what might be a new calling. She decided by the end of the episode that she wants to write about this broken healthcare system, even if it means she's not "laying low" before meeting with the medical board. 
So maybe we're now in for Meredith Grey, rockstar published author, instead of Meredith Grey, rockstar surgeon. 
The whole episode was about everybody kind of making it work in their new situation. Both Amelia and Link are scared of having a baby after his childhood filled with cancer and the baby she lost back on Private Practice, but they decided that they're going to figure this out together. 
Bailey is on a quest to create new Greys and Karevs by practically torturing her residents, and Jo was dreading going back to work and having everyone stare at her and was shocked and thrilled to find Bailey fighting to keep her. She's now got a fancy general surgery attending job mostly because she asked for it 
Alex, meanwhile, is desperately trying to improve his terrible hospital with little help from Richard, who's struggling with only two residents in his residency program, but Alex and Jo are back on track and seem happy again, which is delightful. 
The sorest spot in the episode and on the show in general right now is Jackson and Maggie, who have broken up so dramatically that it's making us almost feel the need to go back and rewatch their entire relationship. Have they always been a disaster? Have they always been this mean? 
Maggie apologized for her straight up hateful comments to Jackson about his potential new date being a stupid firefighter, but the whole thing just felt a little out of character or something for both of them. There's a bitter breakup and then there's this kind of bitter, where we end up hating both halves of the former couple (of step siblings). 
Are you feeling the same kind of weirdness we're feeling or are you here for the angry end of this relationship? Vote in the poll below!
Grey's Anatomy: Maggie and Jackson
Grey's Anatomy airs Thursdays at 8 p.m. on ABC.