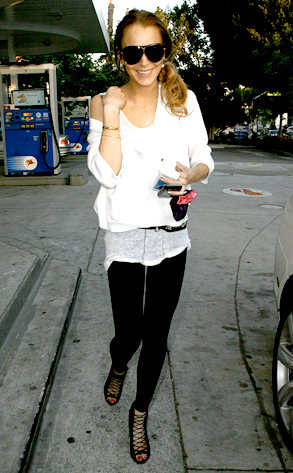 APG/X17online.com
She was shunned from the party and locked out of her love nest. Now, Lindsay Lohan exclusively tells E! News that reports of her breakup with Samantha Ronson are true: "We are taking a brief break so I can focus on myself."
The decision was made Monday morning following a rather rough weekend. First, the 22-year-old was barred entry from a Ronson family party on Friday. Then a locksmith was seen paying a house call to Ronson's abode, where Lohan had resided in recent months.
Still, as of Sunday, insiders insisted the pair had not broken up and blamed the latest drama on Ronson's family members, who were supposedly engaged in a "smear campaign" to convince the DJ that Lohan was "an outcast and a bully, or a wacko."