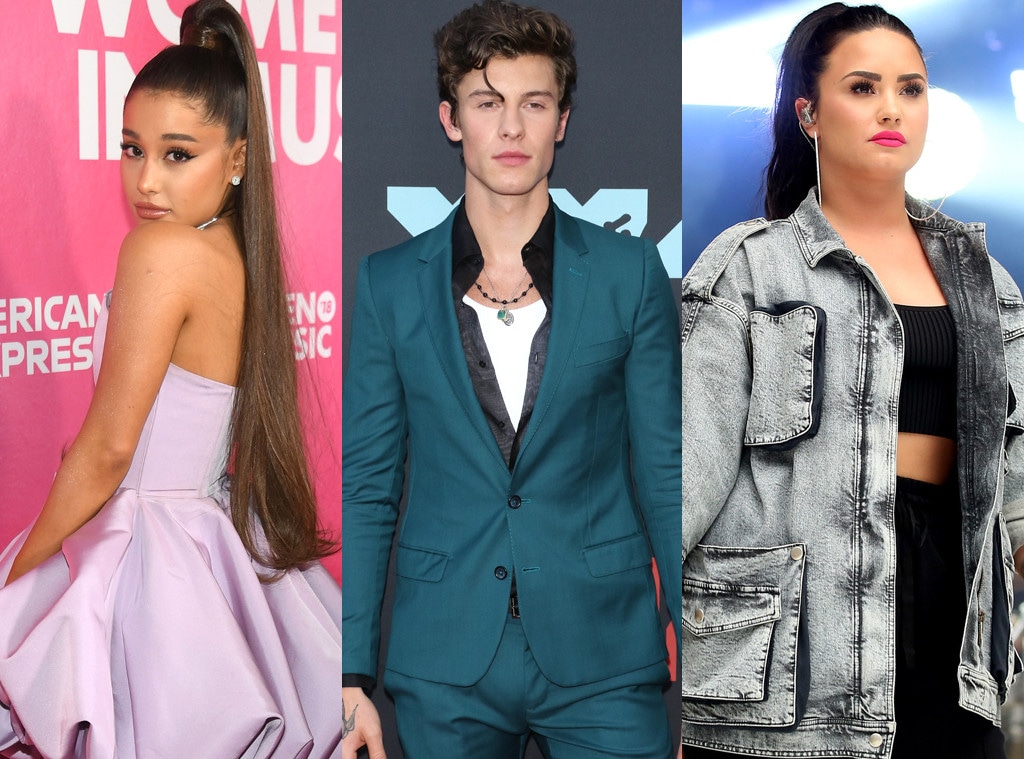 Mike Coppola/Getty Images for Billboard; Jim Spellman/FilmMagic; Isabel Infantes/PA Images via Getty Images
This Mental Health Awareness Week, you are not alone.
Whether it's anxiety, depression or unwelcome thoughts, there's somebody else out there that has also experienced it first-hand.
Mental illnesses can be incredibly difficult to live with and it can be even harder to ask for help. That's why this week is dedicated to bringing awareness to the inner battles people face every day of their lives.
More than 46 million adults in the United States live with a mental illness—and celebrities are not exempt from experiencing stress, fear and other emotions.
Some of your favorite stars—such as Lady Gaga, Ryan Reynolds and Chrissy Teigen—have opened up about their own struggles with anxiety and used their voices to help erase the stigma around this prevalent issue.
With their help, opening up about mental health is no longer taboo, but encouraged.
Whether it's taking the stage at an award show or sharing a personal post on Instagram, these celebs have found ways to share their stories. Perhaps these quotes below will inspire you to help others by sharing yours.