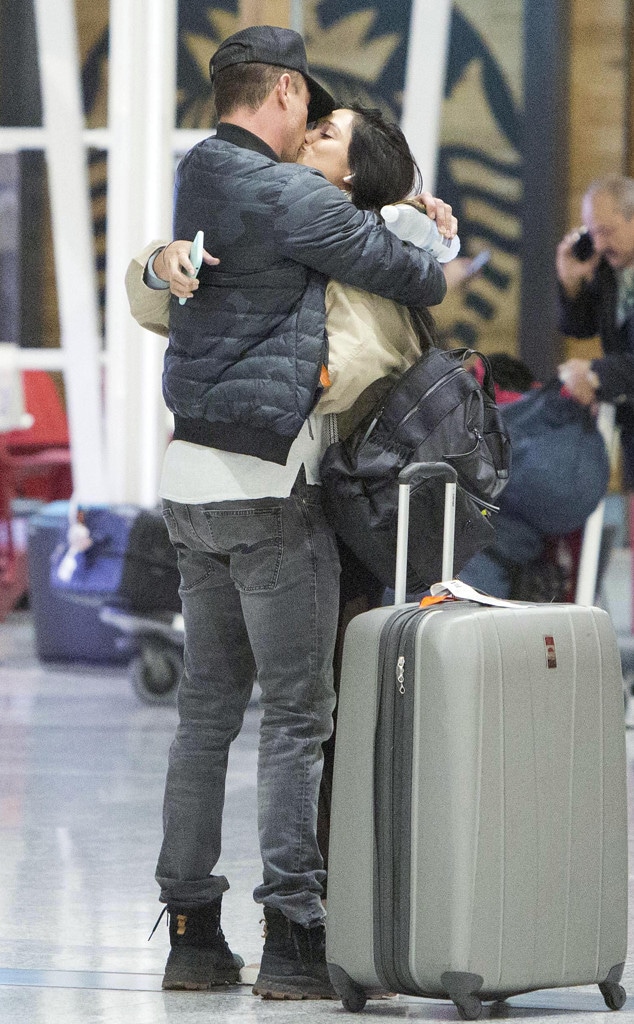 TheImageDirect.com
Well, well, well! Look what we have here!
They say a picture is worth a thousand words. And based on new shots obtained by E! News, it may be safe to say Josh Duhamel is off the market.
On Wednesday afternoon, the Hollywood actor was spotted at a Toronto airport locking lips with Miss World America Audra Mari outside a Starbucks.
Josh looked handsome in denim jeans, a baseball cap and a black jacket over his classic white T-shirt. As for Audra, she looked airport chic in black leggings and a tied up jacket.
While the twosome has not commented on the romance speculation, they both follow each other on Instagram.
And to add another layer, the pair was previously spotted enjoying a meal at Nobu back in May 2019.
"I'm not 30 years old anymore, Josh previously shared with Dax Shepard on Armchair Expert. "I'm 45. I want to have more kids...in the next few years. So it's more about finding someone young enough to have kids?"
He continued, "It's not as if I am out there trying to just f--k anything. I want to find a girl that I can be with and have a family with. Because, Fergie and I have a great relationship. I love that girl and I always will. Unfortunately, we didn't work, but I will always have her back and she is the mother of my baby."
For those curious to learn more about Audra, we've learned she won Miss World America in 2016 and placed 11th at Miss World the same year.
Before signing with modeling agency Vision LA, the 25-year-old won Miss North Dakota USA 2014 and was the first runner-up at the Miss USA 2014 pageant.
As to why Josh is in Toronto, it's likely because of his filming schedule. He's currently working on the Netflix series Jupiter's Legacy that is shot on location in the area.
Will we see them again in Los Angeles soon? Stay tuned!