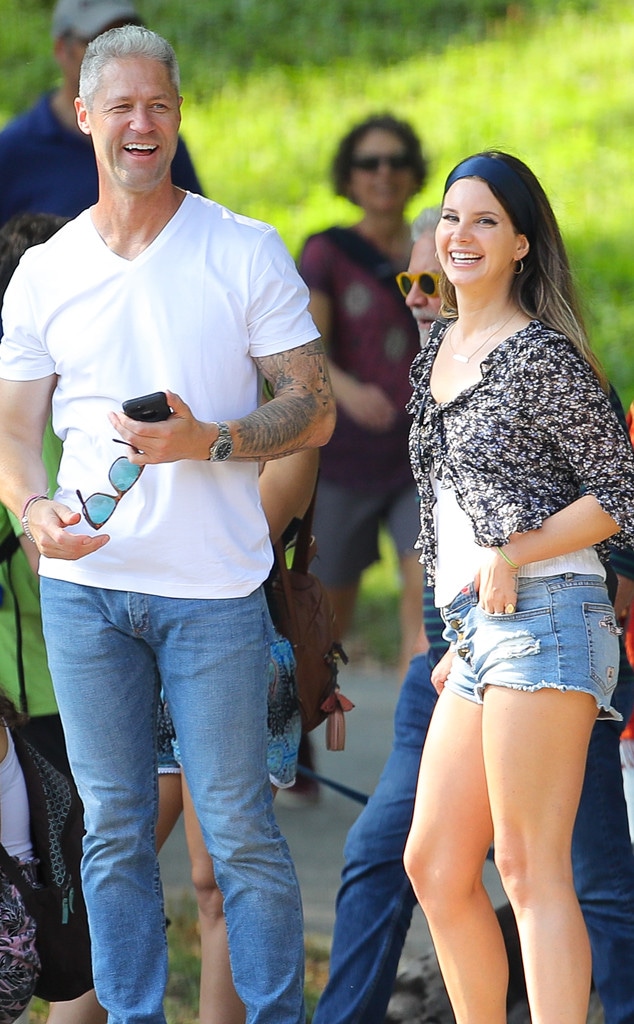 Felipe Ramales / SplashNews.com
The secret is out!
Just last month, Lana Del Rey sparked romance rumors with Sean "Sticks" Larkin after they were photographed enjoying a casual walk in New York City's Central Park.
While the pair stayed mum on their status, Lana is clearing the air in a new interview with the Los Angeles Times.
"I didn't know we were being photographed," she confessed when supporting her sixth album Norman F--king Rockwell. "I wouldn't worn something different."
In her defense, she looked totally on trend in her denim jeans, blue headband and floral top. But when asked if she was caught off guard by the photos, Lana confessed that it was unexpected.
"Yeah. It's funny because I was with someone for years and we never had that problem," she shared. "The thing is, he's a good cop. He gets it. He sees both sides of things."
Dimitrios Kambouris/Getty Images
Sean, also known as Sergeant Larkin, is an analyst on A&E's Live PD. He also serves as the host of Live PD Presents PD CAM. The documentary series follows police officers on duty and broadcasts their encounters.
When asked if fans shouldn't care about her personal life, Lana gave a surprising reaction. "Hell no," the "Summertime Sadness" singer shared. "I care about what Bob Dylan is doing right now. I'm curious to know if he's wearing a hoodie or a blazer. I get it."
Besides, Lana is also focused on her music career that continues to grow.
Last month, she collaborated with Ariana Grande and Miley Cyrus on a girl power anthem called "Don't Call Me Angel."
And when she's not making impressive new music, you may just find her watching some romantic television.
"I watch a lot of reality TV," she confessed to the Los Angeles Times. "I'm obsessed with The Bachelor."
Stars, they're just like us!