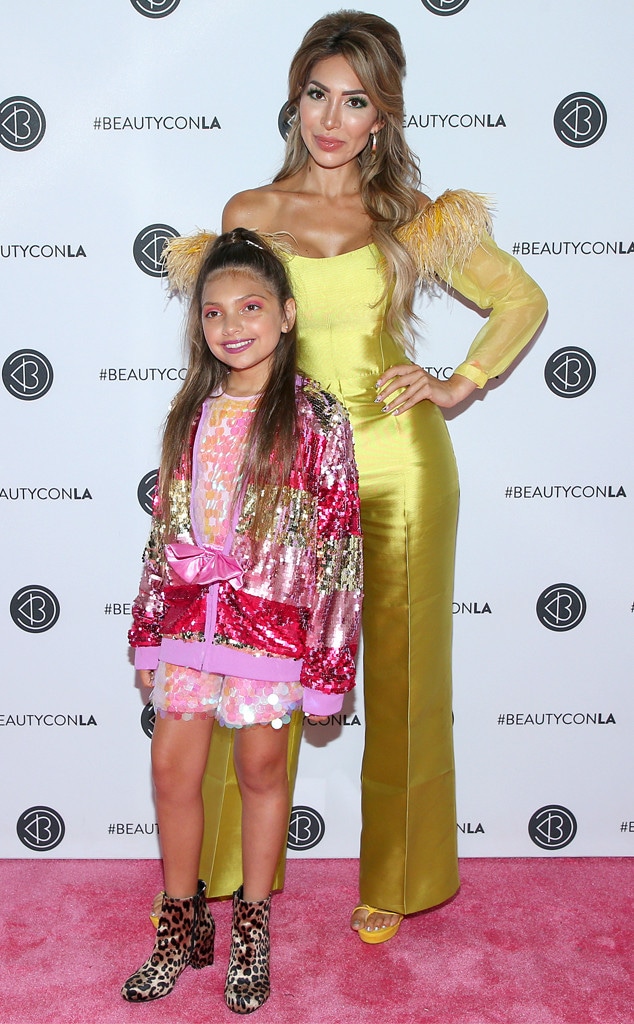 Phillip Faraone/WireImage
Farrah Abraham is putting her daughter's needs first.
As Teen Mom fans know, Sophia Abraham has grown up without her father after he passed away in a car accident when Farrah was eight months pregnant.
Since tragedy struck, cameras have followed the mother-daughter duo on various reality shows and through social media. But while appearing on Heather McDonald's Juicy Scoop podcast, Farrah revealed that her daughter is in therapy.
"We do a lot of family therapy because of her not having her father and also being in the public eye," the MTV reality star shared.
Farrah also revealed that her daughter participates in online schooling. And while part of the reason was to avoid bullies, she still faces plenty of critics online.
"She gets so much hate for being online schooled or home schooled," Farrah shared. "Sophia doesn't pay attention to cyber bullying. She is just totally overcoming it."
Sophia, who has more than 738,000 followers on Instagram alone, recently took to social media and shared a message to her haters. And in case there was any doubt, Farrah supports her daughter's decision.
"She gets so much hate and it's so crazy," she shared. "Whatever works for Sophia for making her feel strong, that's what I'm about."
Looking ahead, Farrah is open to expanding her family when the time is right. While she is currently single, the reality star is open to having another baby by herself.
"I've always been open to adopting so there's a lot of good you can do there," Farrah shared. "Sophia is open to adoption. I can do anything on my own."
And no matter what happens, she's proud of how much she has overcome when she went from a teen to an adult.
"I can't even tell you. From being a teen who's pregnant, trying to graduate high school early, start college early…there was just so much change that went on during those eight months I was pregnant," Farrah shared. "When Sophia popped out, my whole life was different so it was so dramatic for me."