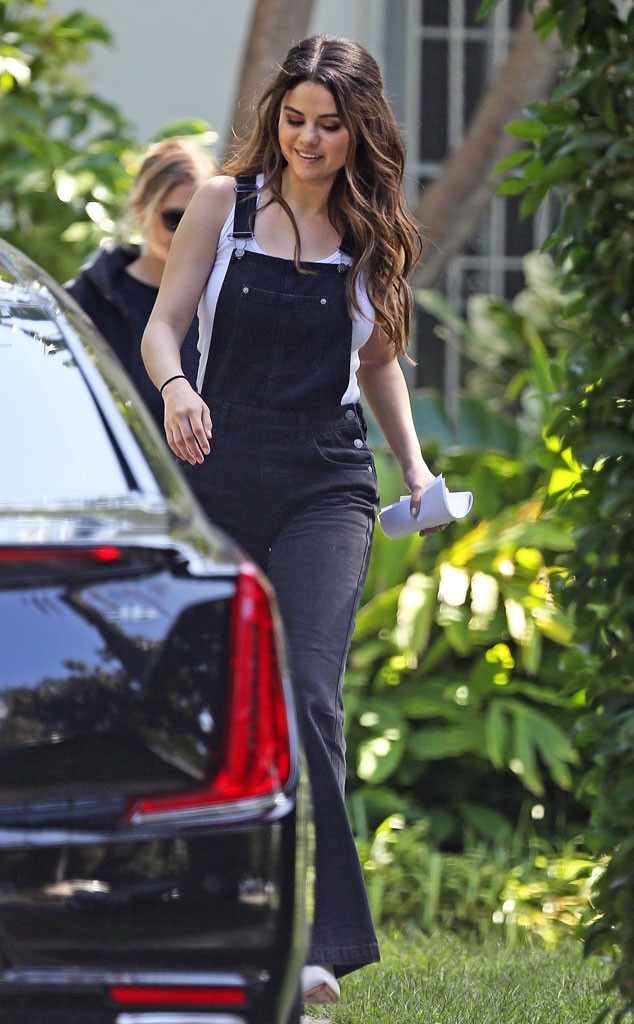 Splash News / SplashNews.com
Selena Gomez is servings lewks with her latest hair makeover.
For much of the year, the singer rocked a cute lob haircut, but now she is changing it up. On Wednesday she stepped out with a flowing mane that was styled in curls, which stood in stark contrast to the French girl style she sported all summer.
Her fresh new look comes just days after her ex-boyfriend, Justin Bieber, wed Hailey Bieber in a star-studded religious ceremony in South Carolina. Of course, the couple was actually legally married last year, but this time around the singer and model were able to exchange vows in front of their family and friends.
One could say that Selena's new 'do symbolizes new beginnings for her. With her rocky relationship with Justin well in the past and her health in good standing, the performer is focused on devoting her energy to the things that truly matter to her.
Right now, the star is chiefly concerned with spreading awareness about the immigration crisis involving Mexico. "I understand it's flawed and that we need rules and regulations, but we also have to remember that our country was formed by people who came here from other countries. It's time to listen to the people whose lives are being directly affected by immigration policies," she pens in a letter published by Time. "It's time to get to know the individuals whose complex stories have been reduced to basic headlines."
Watch:
Inside Selena Gomez's Year of Rebuilding
Selena also recognizes that she, as a famous Mexican-American woman, is in a position to do some real good, especially with a fan base as large as the one she has. So she's stepped into the role of executive producer for the Netflix documentary series Living Undocumented. According to the star, it will follow eight families living in the U.S. who are "facing possible deportation." 
She shares, "I hope that getting to know these eight families and their stories will inspire people to be more compassionate, and to learn more about immigration and form their own opinion."