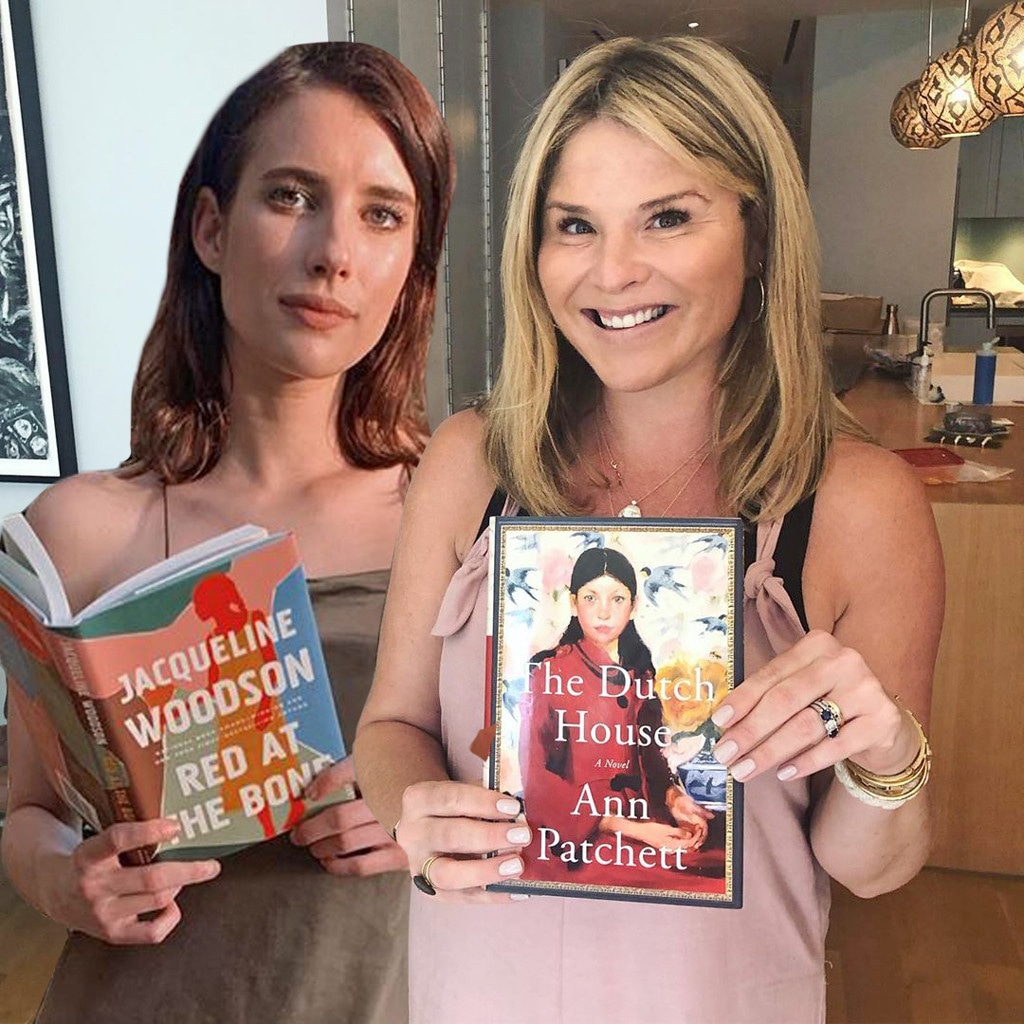 We love these products, and we hope you do too. E! has affiliate relationships, so we may get a small share of the revenue from your purchases. Items are sold by the retailer, not E!.
A new month brings new book recommendations! We love keeping up with what novels, memoirs and nonfiction our favorite stars are cozying up with this fall too. Fortunately, many bookworm celebs have their own book clubs with plenty of recommendations to keep our libraries stacked.
From Emma Roberts to Emma Watson to Reese Witherspoon, here's a sample of stars' October 2019 book club picks. (You can also check out their September 2019 selections).
Fair Play: A Game-Changing Solution for When You Have Too Much to Do (and More Life to Live) by Eve Rodsky
Book aficionado Reese Witherspoon made this her October pick and describes the book as so: "Do you find yourself talking about who does what in your relationship? It's definitely a topic at every party I'm at. That's why I was thrilled to read Eve's book about how to divide domestic responsibilities with your partner. The book gives tools on how partners can learn to divvy up life's workload more fairly, so we can step into the world more fully! Fair Play explores your relationship, your time and your purpose to help you find balance. Because it's all about balance, right? It's definitely a conversation starter!"
Red at the Bone by Jacqueline Woodson
Emma Roberts and her Belletrist Book Club selected this novel about power dynamics in social structures. Red at Bone tells the tale of an unexpected teenage pregnancy pulls together two families from different social classes, and exposes the private hopes, disappointments, and longings that can bind or divide us from each other.
Beloved by Toni Morrison
Emma Watson and the Our Shared Shelf Book Club announced this Toni Morrison classic as this month's pick, selected via club members' choice poll, noting: "We feel the weight of a world without Toni Morrison in it. A brilliant novelist, editor, essayist and professor, we are fortunate that her prolific writings and interviews remain to console us, inspire us and set us straight."
Good Omens by Neil Gaiman & Terry Pratchett
Former Indianapolis Colts QB Andrew Luck started his club to share his love of books with readers of all levels. His Veteran Pick (for more seasoned readers) for October 2019 tells the tale of the world ending on a Saturday, just before dinner. So the armies of Good and Evil are amassing, Atlantis is rising, frogs are falling, tempers are flaring. Everything appears to be going according to Divine Plan. Except a somewhat fussy angel and a fast-living demon—both of whom have lived amongst Earth's mortals since The Beginning and have grown rather fond of the lifestyle—are not actually looking forward to the coming Rapture. (Rookie Readers can check out Echo by Pam Munoz Ryan.)