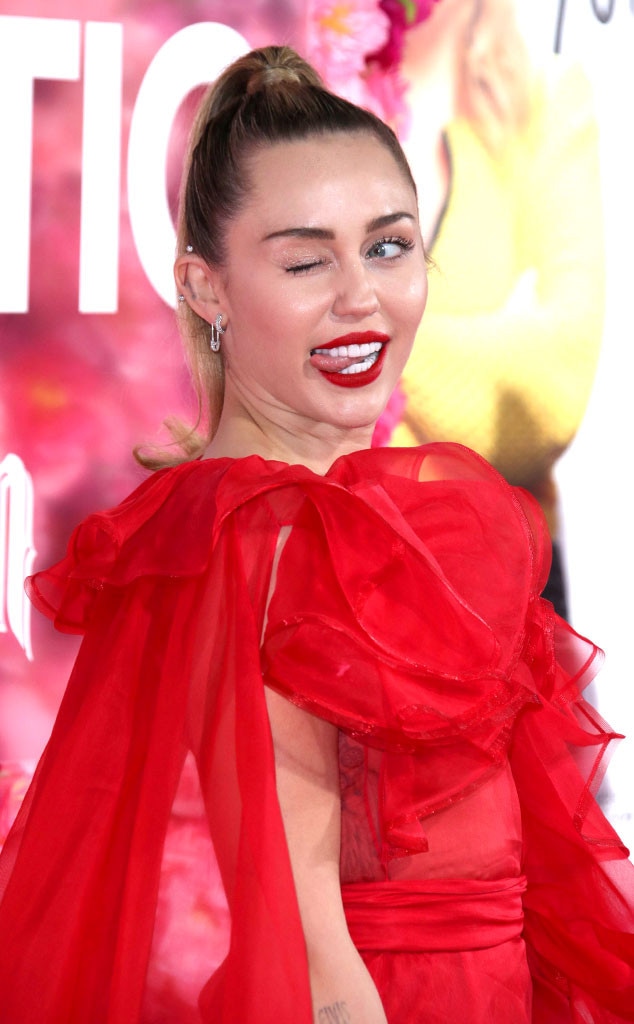 Matt Baron/REX/Shutterstock
We can always count on Miley Cyrus to have a sense of humor. 
As fans well know, it's been a whirlwind summer for the songstress after splitting from longtime love Liam Hemsworth, dropping new music and a whirlwind fling with Kaitlynn Carter, which recently ended. 
Now, with fall officially here, the songstress headed to a pumpkin patch to ring in the first day of October. "OCTOBER 1st was LIT," the star announced on Instagram along with snaps of herself sitting and smiling on bales of hay. 
The animal lover also crossed paths with some wild friends, including goats, sheep and a pig. Judging by the photos, Cyrus had a blast. "Last night was literally the G.O.A.T," the star wrote. 
Undoubtedly the funniest part of her outing is a collection of photos showing the star with various scary dummies—ones you would find in a haunted house attraction, for example. 
Leave it up to Cyrus to have the perfectly playful reaction. 
"Met a couple new potential partners," she quipped, a clear riff off of her recent breakups. "Felt like I was on The Bachelorette." And what dreamy suitors they were! 
It looks like the star is forging ahead with humor on her side, especially during a new time in her personal life. 
"When [Miley and Kaitlynn] first got together, it was just a fun casual thing, but it ended up becoming a lot and there were big emotions attached," a source previously told E! News last month. "It went from 0 to 60 and she wanted to put on the brakes. It was unexpected to end things so abruptly, but it had to be done. She just got out of her marriage and Miley felt like she and Kaitlynn got carried away."
Whether related or pure coincidence, Cyrus told fans on Instagram just days ago, "Goodbyes are never easy...but g2g."