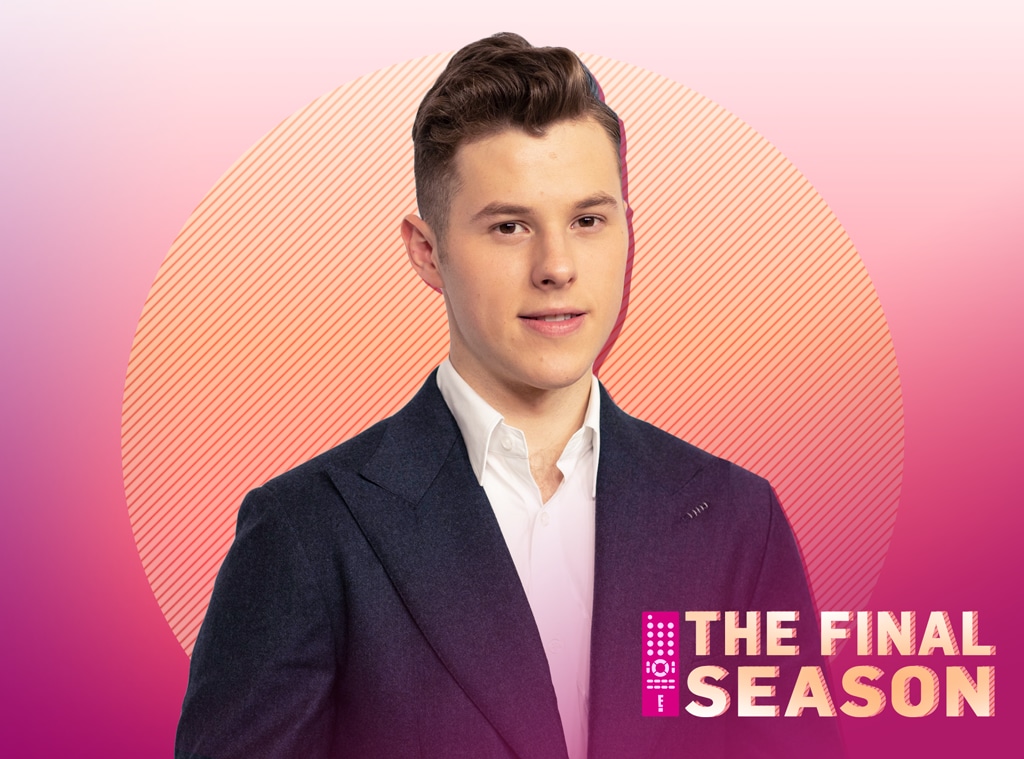 ABC/E!
All good things must come to an end, even—and especially—television shows. And in the 2019-2020 TV season, quite a few favorites are signing off.
Will the farewell be for good? That remains to be seen in today's climate of revival and reboot fever, but it's for now. To celebrate the end of an era, E! News assembled the stars who are saying "see you later!" to their beloved characters for a candid look at the past, present and future in a new interview feature dubbed "The Final Season."
First up: Modern Family's Nolan Gould. Viewers watched Gould grow up before their very eyes as Luke Dunphy, the youngest child of Claire (Julie Bowen) and Phil (Ty Burrell) on the Emmy-winning comedy series. Now, ABC's Modern Family is saying goodbye after its 11th season.
My favorite behind-the-scenes memory is…
"Scuba diving the great barrier reef with my TV family."
The moment I realized the show was a hit was…
"When I realized fans out there had made GIFs of me. It was a big moment for me. I use them in almost all text chains now."
The prop/wardrobe item I've always wanted to take home is…
"There's a door jam in the Dunphy house that me and Ariel [Winter] used to mark our heights on as we were growing up. It was just a fun thing for people to see in the background but I don't think there's a better representation of how much time we've spent together than that."
When I think of my Modern Family character, the first thing that comes to mind is…
"How we've basically become the same person after 11 years. It's a little hard to distinguish us sometimes."
The thing about this character I'll never be able to shake is…
"How oddly proud of him I am. He went from a young, dumb kid who would run into screen doors to a street-smarts hard-worker. Who probably still runs into screen doors if we're being honest."
I think TV revivals are…
"Silly. I've never seen a TV revival I've liked. I think they can sometimes tarnish how awesome the original run was. Would I do a Modern Family reboot? Absolutely, yes. No question in my mind."
The person I'll miss the most (and why) is…
"It's hard to think I'm going to miss anybody because I plan on seeing them as much as possible! My TV parents have been a huge influence in my life so it's strange to think about not seeing them almost every day."
The thing—besides the people—I'll miss most about Modern Family is…
"Free food. Wait, I don't think that's a proper way to send off the show. I'm going to go with the incredible sense of purpose, belonging, and value that this show has given me. It's grown with me and has given me the self-confidence and experiences that have changed my life. I will never be able to pay that back, on top of all the free food I've taken over the years."
Modern Family airs Wednesdays, 9 p.m. on ABC.