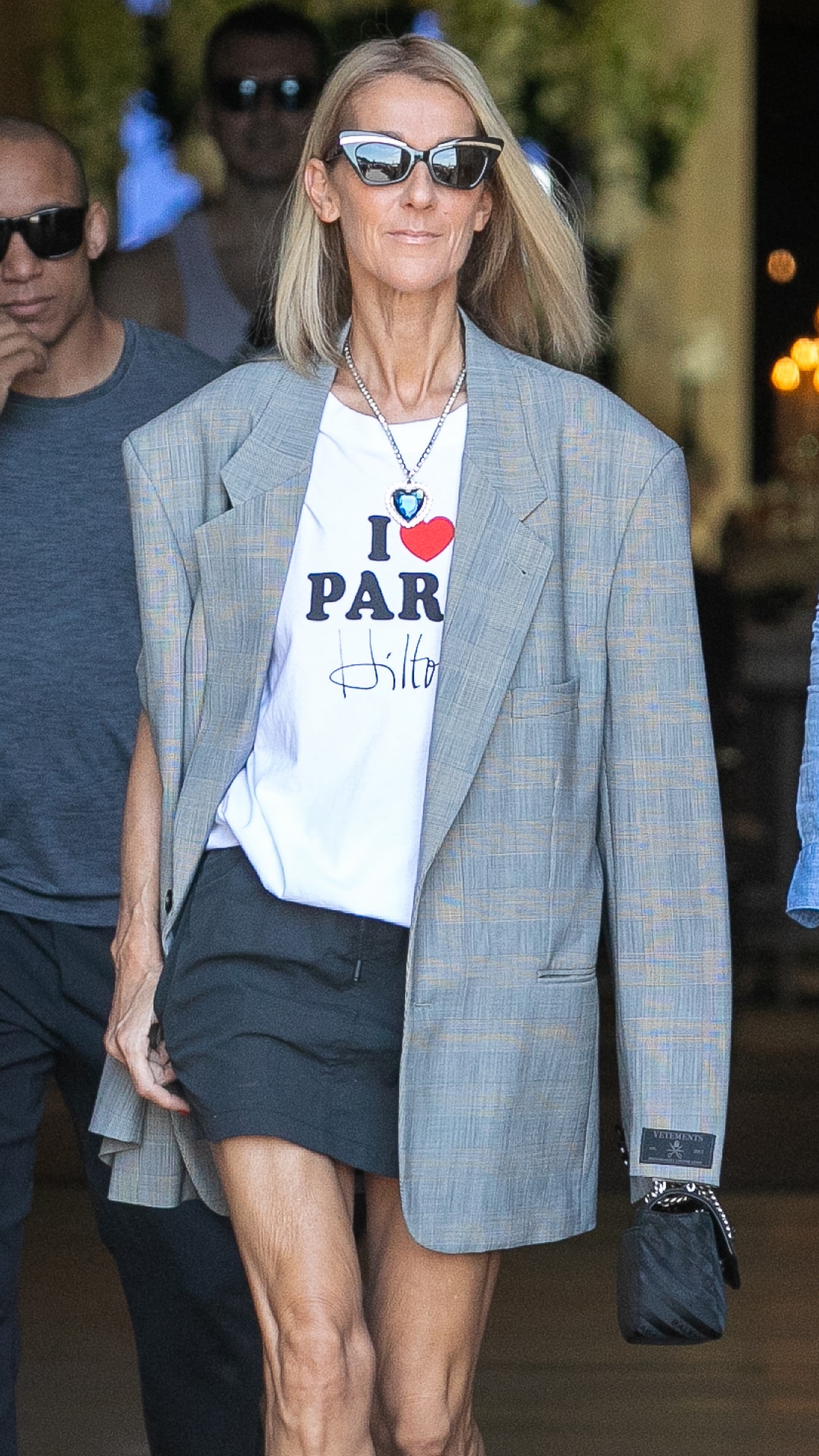 Marc Piasecki/GC Images
Celine Dion is known for her quick sense of humor and lavish style, which makes sense now that we know what her mantra is.
During an interview with The Los Angeles Times, the singer offered up some poignant life advice: "Life is short. Can we just have a good time?" Preach!
Dion explained that her motto is fitting for her lifestyle and that she's always enjoyed putting on a show. "I love the spotlight—I love to be looked at," the Grammy-winner shared. "I'm in show business. You show your butt or your back or your shoulder and you go, 'Voulez-vous coucher avec moi (Do you want to sleep with me).'"
The "My Heart Will Go On" songstress admitted that she follows this mantra now more than ever following the loss of her husband of 21 years, Rene Angélil, who passed away in 2016. After his death, she said she feared songwriters would only want to send her "sad song after sad song after sad song."
But it was disco-inflected songs that displayed her vocal abilities and wit that she wanted to create. "If I'm going to do a demo," she confessed, "I'm going to sell the s--t."
Dion also opened up about her passion for fashion in the interview. Her boundary-pushing style has been embraced by fashion's biggest names and publications following her stunning appearances at the 2019 Met Gala and Fashion Week, with some people are even calling her newfound fashion impact "The Dionaissance."
"I always loved fashion—it's not something new," she said. "But my team and I decided it's OK to go to fashion shows, then it made such an impact that they wanted me to be in the front row. And that turned out to be a big deal."
When talking about her fan-favorite Met Gala outfit, which fashionistas will remember was designed by Oscar de la Renta and featured intricate, dazzling fringe and a show-stopping headpiece, Dion revealed that it got Ru Paul's seal of approval. "I thought I was going to go with my sleeping bag," she joked. "What is camp? I still don't understand it. But I won."