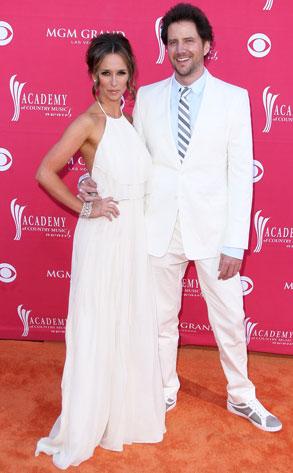 Jason Merritt/Getty Images
Nothing says you're officially a Hollywood couple like walking a red carpet together.
Ghost Whisperer costars Jennifer Love Hewitt and Jamie Kennedy did just that yesterday when they made their first public appearance as lovebirds at the Academy of Country Music Awards in Las Vegas.
"I was excited to be her plus-one," Kennedy told me backstage. "I am Jennifer Love Hewitt's plus-one."
Kennedy also thanked his real-life leading lady for helping him get through his recent hospital stay for kidney stones. "I'm feeling very good," he said. "She nursed me back to health."
Hewitt added, "He's a tough cookie."
Who else did I chat with on the big night? Keep reading for more country time scoopage about Taylor Swift, Kellie Pickler and another Dancing With the Stars injury...