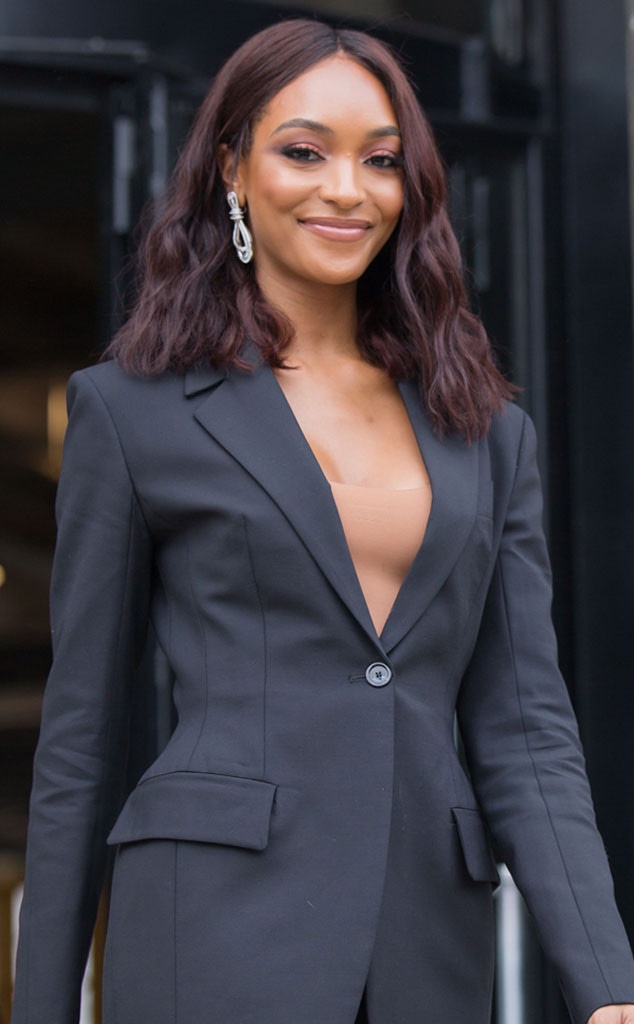 Cornel Cristian Petrus/Shutterstock
Jourdan Dunn knows firsthand the public scrutiny that often comes with being a model. In the November cover story for British Vogue, the supermodel opened up about her relationship with her body and the challenges of growing up in the fashion industry.
"Being a young girl, growing up in the industry and having your insecurities get you jobs—it's highlighted," the 29-year-old model said.
Dunn felt insecure about her body well before she ever stepped foot on her first runway.
"Being Caribbean, everybody in my family has curves. My mum is curvy, my cousins," Dunn said. "Then seeing music videos...being at home and pretending I'm a video girl, then realizing I can't be a video girl because I ain't got that to be backing it up, but, whatever, I'm going to still shake it! That was definitely a thing."
At one point, she felt so insecure about her legs that she considered getting plastic surgery.
"When I was younger, I was actually thinking of having calf implants," Dunn divulged.
However, she didn't let the haters stop her and used her voice to make a difference. She spoke out against racial disparity in the fashion industry. This was during a time when she was one of the only black models being hired. In 2008, for example, she was the first black model to walk a Prada show in 10 years. In 2015, her first-ever British Vogue cover dropped, marking the outlet's first solo black cover model in 12 years.
"I just said what was on my mind," she said. "I did start feeling like a lone voice because I felt like, 'I'm being vocal and my peers are being silent.' I was like, 'I don't want to talk about this anymore. Why am I the only one? You're going through the same thing. You look like me.'"
To read her full interview, check out British Vogue.