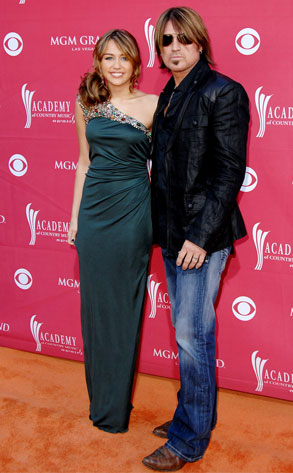 Jon Kopaloff/Getty Images
After Hannah Montana ends its run on the Disney Channel, don't look for Miley Cyrus to star in another television series.
"I love doing Hannah Montana, but I don't know if I would want to do another show," Miley told me yesterday at the Academy of Country Music Awards at Las Vegas' MGM Grand.
But then again, her dad, Billy Ray Cyrus, didn't think he'd do another series after Doc went off the air in 2004.