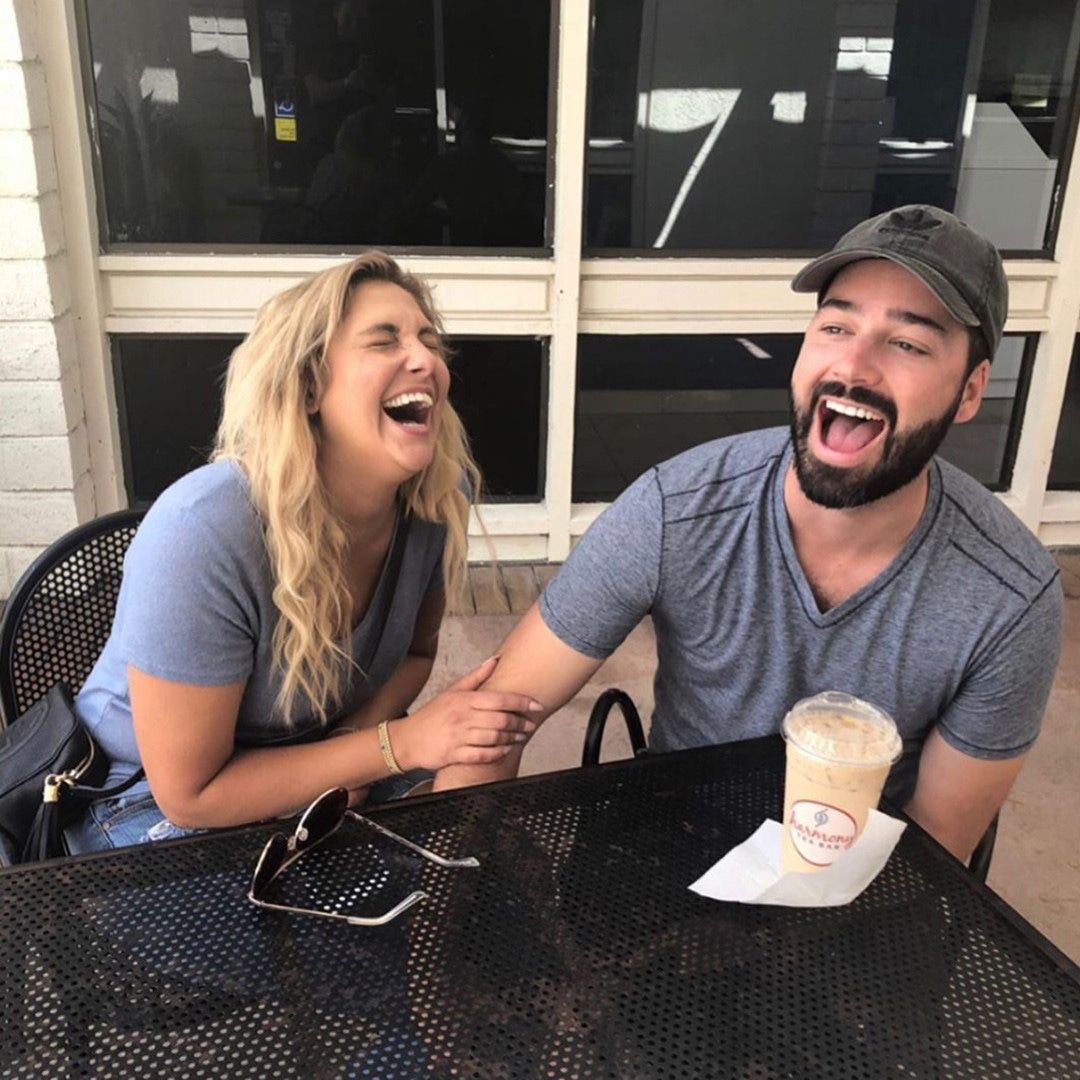 Instagram
Gina Kirschenheiter is ready for a second chance at love!
Earlier today, the Real Housewives of Orange County star kicked off her week by introducing fans and followers to her new man.
"Always find a reason to laugh," she wrote on Instagram. "It may not add years to your life but will surely add life to your years."
E! News has learned that the man making Gina smile is Travis Mullen. And yes, they are dating!
"They are very cute together," a source shared for E! News. "He's big on family, which Gina really likes. It's a new chapter for her!"
So how serious are these two Orange County residents? According to Gina herself, being in a new relationship has reminded her that anything is possible in the romance department.
"We got set up through a friend and I don't think either of us were expecting to like each other, you know? We just did, and it's really easy and comfortable," she shared with Us Weekly, who was first to report the news. "He's a great person. He's a really good guy, really sweet, really kind and it's nothing like I've ever really experienced before."
She added, "I'm just really enjoying being with him and he's pretty rad, so we'll see what happens."
The romance comes as Real Housewives of Orange County viewers continue to watch the proud mom balance the ups and downs of divorce with ex-husband Matthew Kirschenheiter.
While the couple finalized their divorce in September, Gina has made it clear that they will continue to co-parent and put their children first.
"Matt knows 100 percent I have his back and we are in this together and we're a family and that's how we've always been," she previously shared with E! News. "Although we don't have this romantic connection anymore, it doesn't mean you can't be family anymore."
Gina continued, "This idea that you're divorced and no longer family to me is so backwards and dated and old school and I refuse to subscribe to it and we're doing the best that we can to keep our family together. It just looks different now."
Real Housewives of Orange County airs Tuesday nights at 9 p.m. only on Bravo.
(E! and Bravo are part of the NBCUniversal family)