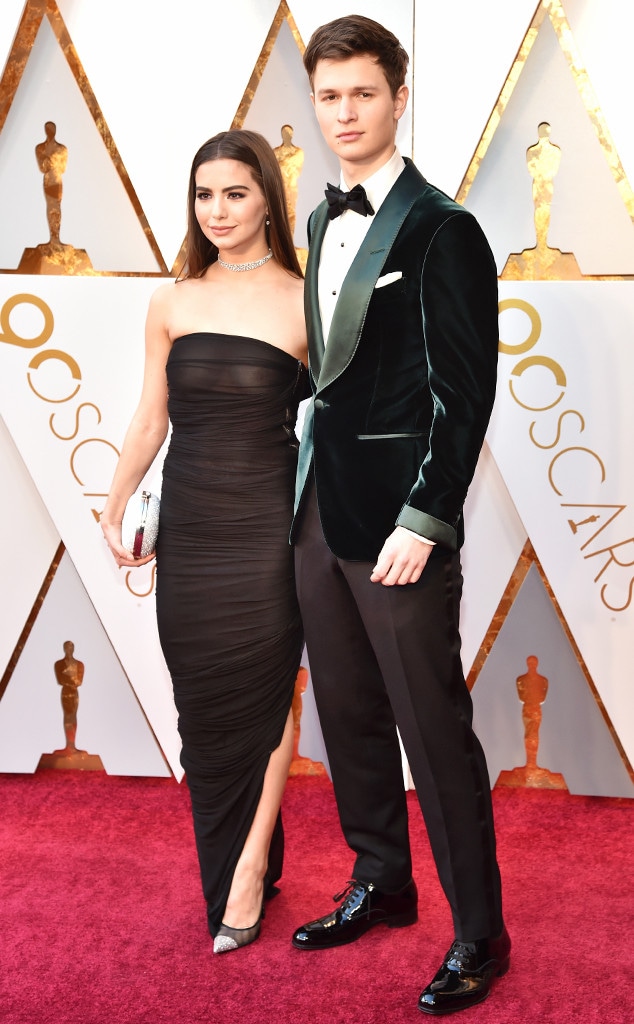 Kevin Mazur/WireImage
Stay open to the possibilities! 
Ansel Elgort dropped some bombs about his love life. Fresh off of his starring role in the film The Goldfinch, the actor sat down with The Times to discuss the project and his current relationship with long-term girlfriend Violetta Komyshan. In the profile of the young Hollywood star he explained why he's interested in having an open relationship with his high school sweetheart. But it's not exactly the kind of open relationship people might suspect. 
"I'd also like to find a lot more love. It doesn't need to be sexual. I could be done sexually with my girlfriend. I think we've been pretty clear that I want to feel free to fall in love with people and that [option] should be open, but sexually it can be closed off," he explained. While pretty unconventional, Ansel shared exactly how he came to this conclusion, and why it might work best for this stage of his life. 
"I'm in love with a bunch of my male friends who I'm not interested in having sex with, so why can't I put the desire to have sex with women aside and let myself have love with women? I love Shailene Woodley and we never had anything sexual and that was great," he continued. "There will probably be some sort of chemical thing at some point that you can't help, but you just have to be disciplined and not be a f******…We're primitive beings."
Watch:
Nicole Kidman Loves Her "Goldfinch" Costar Ansel Elgort
Ansel and Shailene starred together as love interests in the breakout film The Fault In Our Stars and then as brother and sister in The Divergent series. The two became fast friends on those films and have acknowledged their special bond many times since. They also had a sweet reunion at the 2018 Met Gala where they were spotted together on the red carpet. 
As for Ansel and Violetta, the two have been inseparable since meeting their Freshmen year of high school. Although they had a brief five-month breakup, Ansel shares that it was a hard time for him to adjust to life without his girl. "I knew something was missing, and I was like, 'Oh, that's love,'" he shared with Details. Whatever they're doing it must be working, because Ansel and Violetta are going strong and are quickly becoming one of the cutest couples in Hollywood. Keep it up, you two!