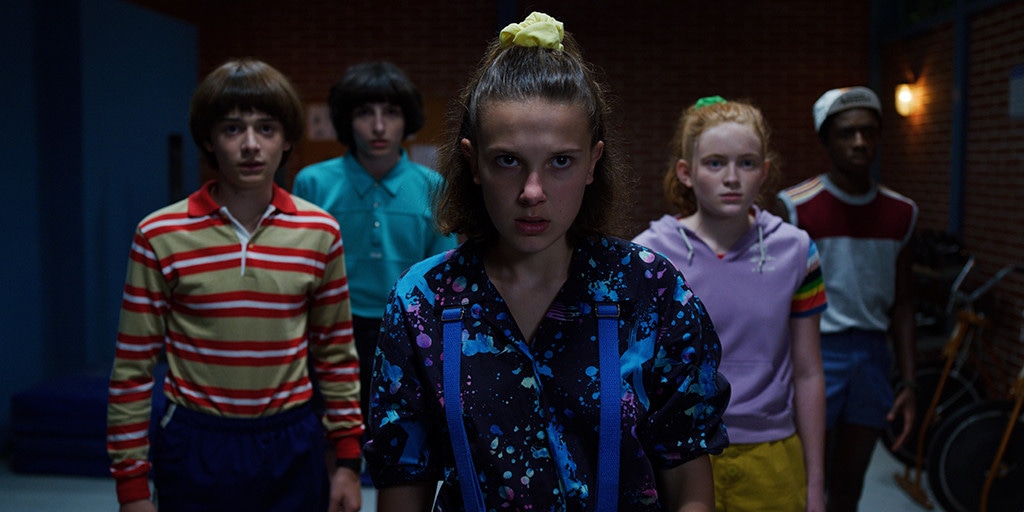 Netflix
We're upside down, bouncing off the ceilings at this news: Stranger Things has been officially renewed for a fourth season.
Netflix announced the renewal, which seemed like a given, via press release and Twitter. Additionally, the streaming platform signed creators The Duffer Brothers—that's Matt and Ross Duffer—to a multi-year overall deal for both film and TV series.
"The Duffer Brothers have captivated viewers around the world with Stranger Things and we're thrilled to expand our relationship with them to bring their vivid imaginations to other film and series projects our members will love," Ted Sarandos, chief content officer of Netflix, said in a statement. "We can't wait to see what The Duffer Brothers have in store when they step outside the world of The Upside Down."
"We are absolutely thrilled to continue our relationship with Netflix. Ted Sarandos, Cindy Holland, Brian Wright, and Matt Thunell took a huge chance on us and our show—and forever changed our lives. From our first pitch meeting to the release of Stranger Things 3, the entire team at Netflix has been nothing short of sensational, providing us with the kind of support, guidance, and creative freedom we always dreamed about," the brothers said in a joint statement. "We can't wait to tell many more stories together—beginning, of course, with a return trip to Hawkins!"
However, a tweet from the official Stranger Things account promises one thing: "We're not in Hawkins anymore."
Stranger Things season three ended with the heroes of Hawkins triumphant once again, but they suffered a loss. Hopper (David Harbour) apparently perished as a result of Joyce (Winona Ryder) closing the door to the Upside Down below the Star Court Mall. During the battle with a monster, Eleven (Millie Bobby Brown) lost her powers. Following Hopper's apparent death (more on that in a minute), Eleven was taken in by Joyce and moved with the Byers family, including Will (Noah Schnapp) and Jonathan (Charlie Heaton) out of Hawkins.
During a credits scene set in Russia, Stranger Things revealed Russians had a Demogorgon…and "the American" captive. Could Hopper live? That remains to be seen.
"I mean, it's the most moving thing I think we've ever shot. There's a profundity to the season in terms of change, movement and the passage of time even, that's even bigger than monsters and things like that," Harbour told E! News about the ending. "I will say that there's a great Heraclitus quote which is like, 'Nothing endures but change. Things have to change.' And the weird thing about doing a television is you fall in love with people, you fall in love with the things about it, and you want them to always to be that thing. And then sometimes life doesn't go the way you want, and things have to change. Part of that can be painful, and part of that can be miraculous and wonderful."